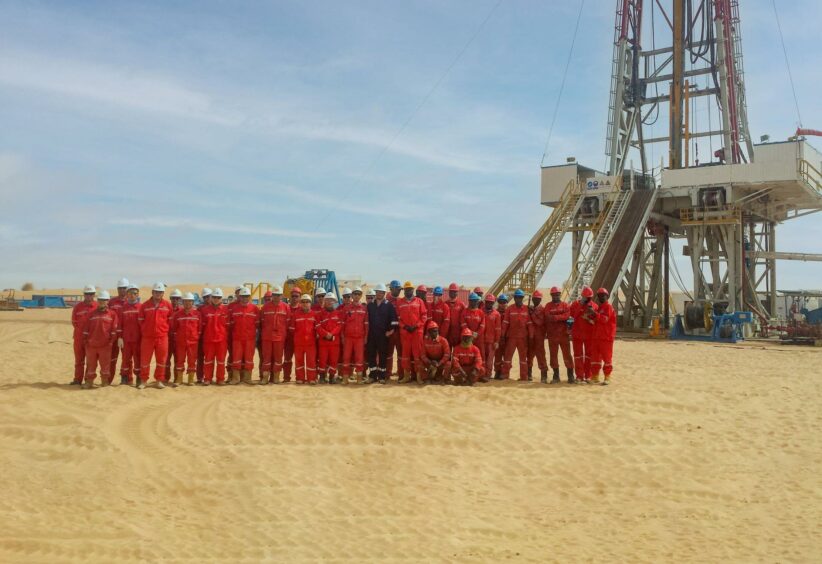 Savannah Energy has seen production and revenues grow in the first half of the year. However, it has acknowledged problems stemming from a number of political risks, including the coup in Niger and foreign exchange fluctuations, while pushing back progress in South Sudan.
CEO Andrew Knott reported that production was up 12% at 25,300 barrels of oil equivalent per day, while revenues and adjusted EBITDA was up 8%.
Savannah struck a deal to acquire Petronas' South Sudan assets in December 2022. It had hoped to publish its AIM admission documents on the deal by September 30. Today, it has pushed that back to the fourth quarter of the year.
Knott said it was continuing to "progress our proposed acquisition" of Petronas.
South Sudanese President Salva Kiir announced a deal with another company earlier this week for Petronas' assets. The presidency backtracked, but it has highlighted some of the challenges of working in the country.
This is not the only political challenge Savannah faces. It has 35 million barrels of 2C resources at its R3 East project in Niger. In July, the Nigerien military staged a coup, seizing power.
As a result, ECOWAS imposed restrictions, which had the result of closing the border between Benin and Niger.
Savannah said that, as a result, there were "logistical challenges" around importing equipment into Niger for planned well testing. The company said it would provide more information on timing in the fourth quarter.
Another deal Savannah is working on in Chad has also run into problems. Chad nationalised Savannah assets in March. The company has taken Chad to arbitration in an attempt to win compensation. A dispute has also emerged around the ownership of the pipeline, which runs from Chad to Cameroon.
Nigerian changes
These assets offer scope for Savannah to grow, but its core operations in Nigeria have also been revalued following the devaluation of the naira, under President Bola Tinubu. Savannah took an unrealised forex loss of $54 million on its assets and liabilities.
The devaluation has also increased Savannah's debt. At the end of June, this had reached $443.4mn, up from $404.9mn at the end of 2022. Savannah paid down $74mn of debt in the period, but the naira's movement caused leverage to increase.
The company has been working to refinance its Accugas debt for some time and convert from US dollar to naira denominated. It described this as a priority in its 2022 annual report. Savannah reported it had reached an agreement on a transitional facility, with the aim of finalising this in the fourth quarter.
Another note raised concerns about changes to the tax regime in Nigeria. Savannah was exempted from some corporate taxes but the Nigerian authorities have challenged the exemptions. Should the company be unsuccessful, it may face an additional charge of $3.9mn plus $15.5mn in a deferred tax charge.
Recommended for you

Update: South Sudan backtracks on competition for Petronas assets