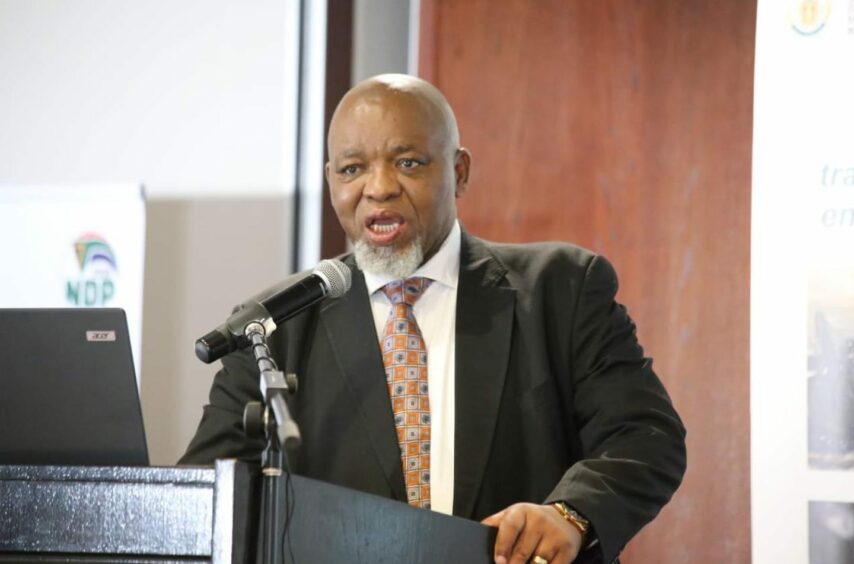 The Department of Mineral Resources and Energy (DMRE) has approved TotalEnergies to carry out work, including drilling, in the Deep Water Orange Basin (DWOB) licence.
SLR Consulting said the environmental authorisation covered TotalEnergies EP South Africa carrying out sonar surveys, seabed coring and well drilling exploration in the area.
Appeal process
The notice from the consultants said people could appeal the DMRE decision. Appeals must be launched within 20 days of October 25, it said.
Objections to Total's plans are expected. The Green Connection expressed its opposition to the DMRE approval today.
Community outreach co-ordinator Neville Van Rooy said the approval was "part of the onslaught on oceans and we need to defend oceans as they are important for climate change and provide livelihoods to fishers. International science emphasizes on the need to stop fossil fuels. We will be appealing the decision with hopes that the Environmental Minister lives up to her mandate."
The DWOB licence covers the 12/3/343 exploration right, off South Africa's west coast. It includes water depths ranging from 400 to 3,900 metres, with an area of 29,869 square km. The northern boundary is the international boundary with Namibia.
Total plans to drill one exploration well. Should it be successful, it may drill up to nine more.
SLR said the area of interest for exploration in the block was around 9,711 square km. This is roughly between Port Nolloth and Hondeklip Bay. It is around 188 km from shore at the closest point, in water depths of 750 to 3,100 metres.
The DMRE gave similar environmental authorisation to Total's plans for drilling in Block 5/6/7 in April this year. The Department of Forestry, Fisheries and the Environment (DFFE) received 18 appeals but approved the plan in late September. The company, in its application, said it may drill the first well on this licence in the first half of 2024.
Golden basin
Both Total and Shell have reported successes in Namibia's Orange Basin, and Galp is due to begin drilling in the area in November.
Total submitted its request for environmental approval from the DMRE in November 2022. The company has said it may drill the well in 2024.
Recommended for you

Prax to buy out Total from Natref refinery