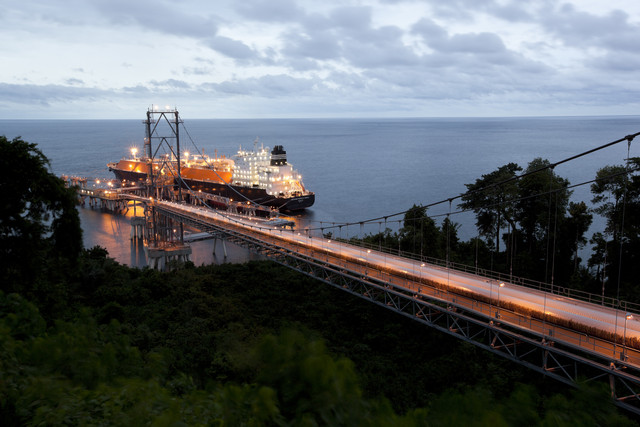 A pirate attack at Equatorial Guinea's LNG terminal has exposed onshore security shortcomings.
The attackers boarded the Methane Princess LNG carrier while it was at anchor off Malabo. Those onboard the vessel were able to retreat to the hardened citadel.
The pirates did take two crewmembers hostage who were on the jetty at the time. One of the kidnapped crew escaped and was able to jump from the pirate vessel, Dryad Global reported, although sustaining injuries. The location of the second crew member is not clear.
"It is very strange that there wasn't better security in place, considering that the terminal is pretty strategic for the government in Equatorial Guinea," Risk Intelligence's senior analyst Dirk Siebels said.
While the exact details are not yet clear, Siebels said, it was "safe to say that the vessel was hardened and the crew well-prepared. Problem was that they were finishing up loading and were about to leave the terminal so they had two crew on the jetty, from where they were taken."
Siebels went on to say it was safe to assume the attackers were from the Niger Delta.
Dryad said that a ship from Equatorial Guinea navy was on the scene within 35-40 minutes and that a naval patrol vessel arrived in 45 minutes. The Wele Nzas frigate arrived within an hour of the attack, it said.
Bioko Island appears to be a soft target, the maritime security consultancy's Munro Anderson said. "For the significance of the island to Equatorial Guinea and its offshore opportunities and trade this is not an ideal turn of events."
Off again
The Methane Princess was in Punta Europa for around 24 hours. After the incident, the ship left although its next destination has not been reported.
Shell has chartered the 138,000 cubic metres capacity vessel, according to Golar LNG, the shipowner.
Marathon Oil operates EG LNG. The company celebrated its 700th LNG cargo loading in March this year. The plant started up in 2007.
An expansion project is under way, to supply gas from Noble Energy's Alen field to the LNG facility. Gas deliveries should start up in early 2021.
Marathon and Golar have not yet responded to requests for comment.