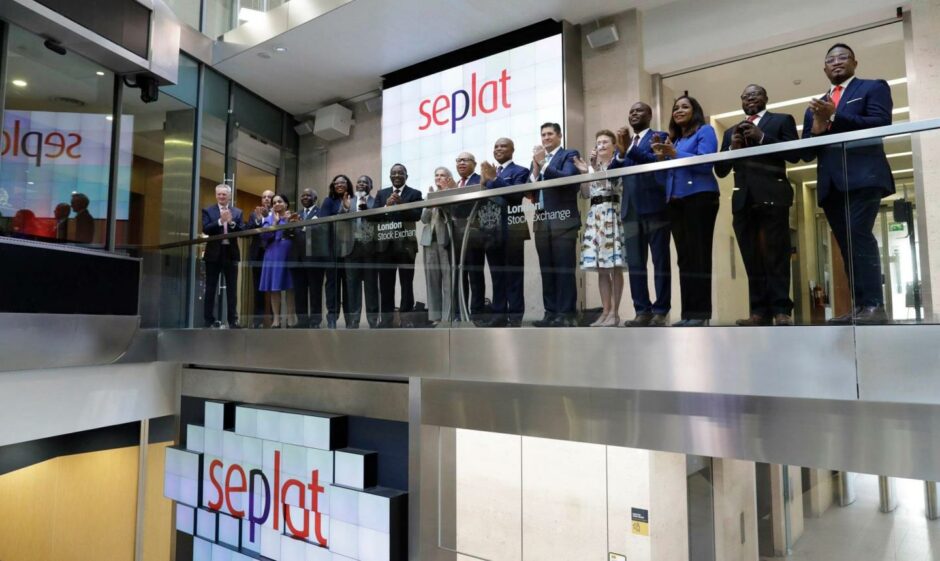 Seplat Energy has reported some slow progress at pipeline projects, but with EBITDA growing at 82% year on year it is seeing a clear benefit from higher oil prices.
In its first quarter results, the company noted its ANOH gas project in Nigeria was delayed by nine to 12 months. It had previously guided mid-2022 and before that the fourth quarter of 2021.
The company said it had seen delays in shipments and in moving equipment from ports. The gas plant site is 85% complete.
The Obiafu-Obrikom-Oben (OB3) pipeline is causing some problems, particularly around a 1.85 km river crossing.
There have been a "number of failed attempts" to provide this crossing but the latest contractor is making progress. Horizontal directional drilling (HDD) under the river is around 25% complete.
Government-owned Nigerian Gas Co. (NGC) is overseeing the pipeline work. This also includes a 23 km spur line linking in ANOH.
Seplat said it did not expect the OB3 pipeline to delay completion of the wider ANOH project. The spur line will be the last piece of infrastructure, it said. Milling of the spur line is being carried out in China and this is expected to start this quarter. As a result, they will not arrive in Nigeria until later this year.
NGC expects pipeline completion in the first quarter of 2023.
Shell Petroleum Development Co. (SPDC) is overseeing the upstream part of the project. This includes six production wells. It began drilling two wells in 2021, with Seplat expressing the hope that they would be complete this year.
Oil boom
While the news is a disappointment, Seplat has benefited from higher oil prices in the first quarter. Revenues were up 59% year on year, with oil revenues up 74%.
Gas revenues actually fell 10%, owing to some challenges, including lower offtake and production stoppages at Oben. Seplat sells oil freely, while gas is sold at a fixed price of $2.76 per mcf. The results are a marked difference to the situation in 2020.
Oil flows did suffer somewhat, with the company reporting reconciliation losses of 10.2%.
Higher prices "offset lower production owing to continuing problems with the Trans Forcados Pipeline [TFP]", Seplat CEO Roger Brown said.
"However, the alternative Amukpe-Escravos Pipeline is mechanically complete and once we have signed the commercial agreements, we expect Chevron to be lifting our oil through the Escravos Terminal in the third quarter."
The Trans Forcados system suffered 18% downtime in the first quarter. The Amukpe-Escravos link provides an alternative option for exports from OMLs 4, 38 and 41. Work officially started on this 67-km pipeline in 2011
Seplat expects capital expenditure to be around $160 million this year. It will drill at least 10 wells, including the completed Sibiri exploration well. Drilling this year is intended to tackle production decline and support long-term output.
Exxon deal
Seplat is also working on the acquisition of ExxonMobil's Mobil Producing Nigeria Unlimited (MPNU).
Brown said the deal was on course. "We are awaiting the necessary approvals from government and regulators and expect the transaction to complete in the second half of this year," he said.
The deal has an effective date of January 1, 2021. As a result, Seplat "will benefit from higher recent oil prices and as we have previously reported, the addition of MPNU will nearly treble our production and double our reserves on a pro forma 2020 basis".
In addition to MPNU's production, Seplat sees opportunities in its gas holdings. Brown described this as a "significant undeveloped gas resource base". This, he said, "will underpin Nigeria's energy transition and drive domestic and export revenues when developed".
Recommended for you

Despite pipeline woes, Seplat on the up