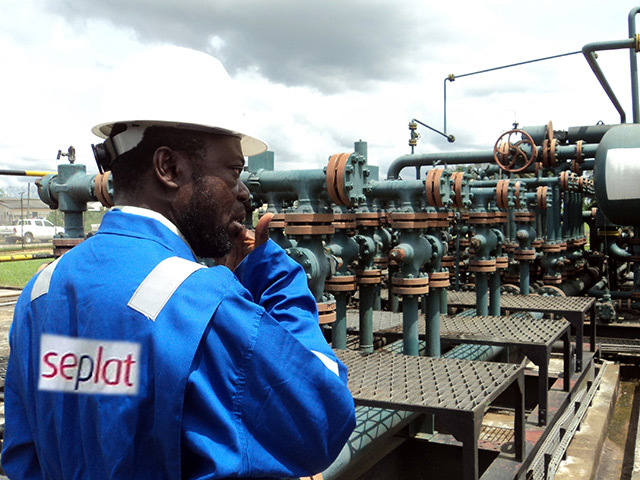 Seplat Petroleum has reported another accident at its OML 40, in the Niger Delta.
The company said an incident had been reported on November 2 on the MT Harcourt, a 180,000 barrel storage vessel. The operator exports crude from the Gbetiokun field via the ship.
Seplat said there had been no fatalities or injuries as a result of the accident. Furthermore, the problem has not disrupted production, it said.
Nigerian National Petroleum Corp. (NNPC) described the accident as an explosion and said there had been "no significant spill" as a result.
An NNPC spokesman said there was "significant damage" to the MT Harcourt in comments to the local press. The NNPC official said this would reduce production by 10,000 bpd.
Something caused the MT Harcourt's ballast tank hull to rupture, Seplat said. Partners on the licence are investigating the root cause. Union Maritime operates the self-contained vessel.
Nigerian Petroleum Development Co. (NPDC) operates OML 40. The state-owned company is in a joint venture with Elcrest Exploration and Production, holding 55% and 45% respectively. Elcrest is a joint venture made up of Starcrest Nigeria Energy, with 55%, and Seplat's Eland Oil and Gas with 45%.
Elcrest leased the MT Harcourt under its project management team arrangement for the development of Gbetiokun.
In Seplat's recent results, the company reported that it had begun using a self-propelled 28,000 barrel capacity vessel to evacuate liquids from OML 40 in August.
An explosion occurred at a valve station serving OML 40 in July. The accident killed seven workers. The operator suspended production from the licence in July and restarted it in late August.
Recommended for you

Eni's Oando sale runs into headwinds