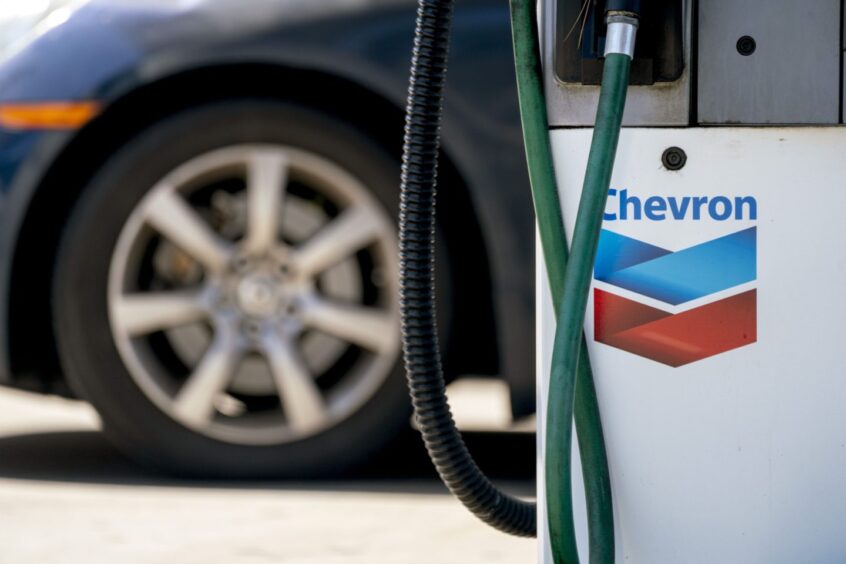 Chevron Corp. (NYSE: CVX) fell short of analysts' expectations amid weak returns from its overseas refineries as the oil giant moves closer to the $53 billion purchase of storied rival Hess Corp.
Adjusted third-quarter earnings of $3.05 a share lagged behind the Bloomberg Consensus estimate by 66 cents. The result on Friday followed this week's announcement that Chevron plans to increase next year's dividend by 8% and boost annual share buybacks by 14% to $20 billion.
Chevron's overseas refineries underperformed expectations, delivering roughly half the profit analysts forecast. The shares fell 0.6% in pre-market trading in New York.
The profit report is likely to be overshadowed the Hess megadeal that followed close on the heels of Exxon Mobil Corp.'s $60 billion agreement to purchase Pioneer Natural Resources Co.
By one oil-industry metric, known as cost-per-flowing-barrel, Chevron is paying a much higher price for Hess, but doing so will secure the California-based driller a 30% stake in Guyana's Stabroek Block, one of the world's largest crude discoveries in years.
Chief Executive Officer Mike Wirth sought to ease investor concern about the high price for Hess by pledging to fatten dividends and buybacks. The combination will assuage concerns in some corners that Chevron was too reliant on just two regions — the US Permian Basin and Kazakhstan — to meet future production targets.
Wirth and Chief Financial Officer Pierre Breber are scheduled to discuss third-quarter results during a conference call with analysts at 11 a.m. New York time.
Recommended for you

Exxon raises dividend after free cash flow soars more than expected