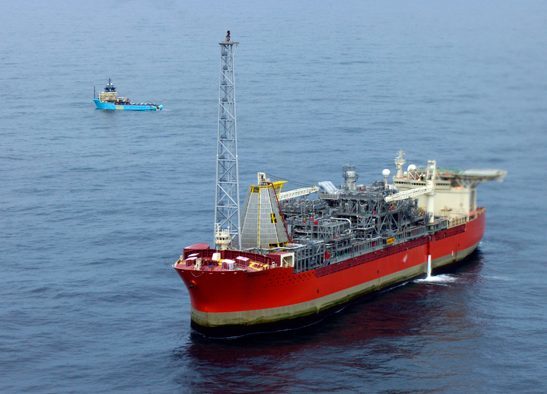 Harland & Wolff has confirmed a multimillion pound contract award for work upgrading the SeaRose floating production vessel stationed off Newfoundland.
Harland & Wolff (AIM:HARL) said it had secured £61 million of work from Cenovus Energy to carry out a mid-life upgrade on the SeaRose floating production storage and offload (FPSO) vessel.
The vessel has served the White Rose oil field off Newfoundland and Labrador since 2005, with Canada-based Cenovus now spearheading an expansion project to tie in several satellite fields to the south and west due to come online later in the decade.
The West White Rose Project will be developed through a fixed drilling platform consisting of a concrete gravity structure (CGS), which will then be tied back to the FPSO. First oil from the platform is anticipated in the first half of 2026, with peak production expected to reach approximately 80,000 barrels per day by the end of 2029.
H&W said the SeaRose is expected to arrive at its yard in Belfast during the first quarter of 2024 and will be in its building dock for a period of more than three months.
The contract follows a letter of intent announced by the company over the summer.
It's the SeaRose's second trip to Belfast, after a stint in 2012 in which the yard carried out a month-long service on the vessel for then-owner Husky Energy.
H&W said a number of pre-arrival works had already commenced in preparation, including inspections, procurement of steel, fabrication of customised blocks and other dry dock operations.
The Company will begin some fabrication works this side of year it is "fully prepared" to commence refurbishment and upgrade works as soon as the vessel arrives in 2024.
H&W said this is expected to generate around £10m in revenue within FY 2023, with the outstanding balance expected to be received in FY 2024.
At its peak, it is estimated that there will be circa 1,000 people working on the vessel including the company's staff and subcontractors.
'Significant win'
CEO John Wood said: "I am delighted that Cenovus has chosen Harland & Wolff as its preferred yard to undertake the mid-life upgrade of the SeaRose. The vessel first came into Belfast in 2012 so we will use our existing knowledge of this FSPO, in addition to applying the latest technologies and innovations for these kinds of highly specialised projects.
"This is a significant win within our non-defence portfolio from a global, blue-chip energy group and I am pleased that we are gaining a reputation as a go-to yard for large and complex programmes. With an estimated 1,000 personnel on-site, this project will allow for further synergies in our execution, leveraging off of personnel, skill sets and supply chains that will support the upcoming FSS programme."
The award marks the latest in promising news for the Belfast shipbuilder, which said earlier this year it was also in "advanced negotiations" with a number of North Sea developers for refurbishment and new construction on offshore platforms. In recognition of the importance of this area, the company recently opened an office in Aberdeen.
Harland & Wolff is also working with offshore wind developers in strengthening the supply chain. This applies not just to the structures themselves but also to the ancillary equipment and ships, it said.
Recommended for you

Harland & Wolff pins focus on growth and renewable partnerships