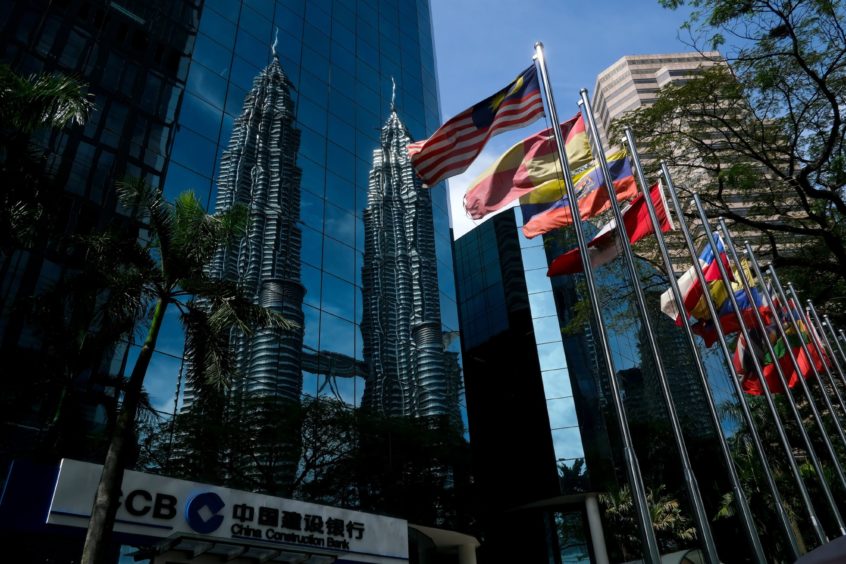 Petronas MPM hopes to lure investors to Malaysia's shallow-water and late-life assets after revealing new fiscal terms as part of an ongoing effort to revive its domestic upstream sector. The move could help Malaysia steal a march on neighboring countries.
Petronas Malaysia Petroleum Management (MPM) has revealed new production-sharing contracts (PSCs) and enhanced profitability fiscal terms that will apply to 13 exploration blocks on offer as part of the 2021 licensing round, due to be launched on 26 February.
Industry sources said that it was good to see Petronas MPM listening to the industry and revising its terms in a bid to attract new investment. Although arguably Malaysia has left it too late to entice new investors. But the country remains way ahead of neighboring countries in Southeast Asia.
"I think they will attract players already here, but they are unlikely to attract new external investment. Malaysia has to be considered against global alternatives and it doesn't stack up, although it's high up in the region," said a Malaysia-based industry executive.
Indeed, if Malaysia is seeking global investors it has to compete against global opportunities. This is tough, when countries such as Guyana, offer billion barrels of oil equivalent opportunities, which Malaysia cannot match.
Still, the late-life opportunities will attract a specialised type of company, such as EnQuest and Hibiscus Petroleum, rather than the big IOCs, such as Eni, Total and Chevron. During a presentation announcing the new terms, Petronas MPM talked up the likes of EnQuest, making it clear they wish to attract this type of investor. EnQuest and Hibiscus both already have a presence in Malaysia. Malaysia will also be competing against Indonesia, which is attracting local companies owned by local or regional money.
THE NEW TERMS
The new shallow-water enhanced profitability PSC applies to nine exploration blocks that sit in water depths of less than 200 metres. Key features of the new PSC include a 70% fixed cost recovery ceiling and linear profit sharing. The contractor's profit will be between 30% and 90% depending on the profitability of the asset, which will have a single cost bank for oil and gas.
For the four remaining deep-water blocks, sitting in water depths of more than 200 metres, offshore Sabah and Sarawak – X, 2W, 4E and ND3A in the 2021 round – the 2018 deep-water revenue over cost (ROC) terms that have separate cost banks for oil and gas will apply, said Petronas MPM.
For 2021, state-backed upstream company Petronas Carigali will no longer be entitled to a mandatory carried interest. If Petronas joins a PSC, it will be as a commercial pro rata partner.
Other changes for this year's round include that companies can bid for more than one block under a single PSC and that work commitments can be transferred to another block.
New late-life asset PSC terms have also been introduced, which Malaysia hopes will lure investors to exploit upwards of 400 million barrels of oil equivalent of proved plus probable (2P) reserves and contingent (2C) resources believed to lie under existing facilities, said MPM Petronas.
The 2P reserves can be produced using existing infrastructure, however infill drilling and other investments may be needed to exploit the 2C resources.
A 10% cash payment to the government is also required plus a fixed percentage of gross production will be paid to Petronas throughout the PSC term for abandonment costs.
The fixed percentage and abandonment cost commitment – the amount the contractor is willing to commit – are biddable under the late-life PSC.
Non-fiscal enhancements cover a simplified yearly work plan and audit, single project milestone review – compared with the current five-step process – and simplified procurement guidance.
Still, uncertainty around abandonment liability could temper some enthusiasm for the opportunities offered.
Malaysia has also introduced incentives to lure investors to marginal fields.