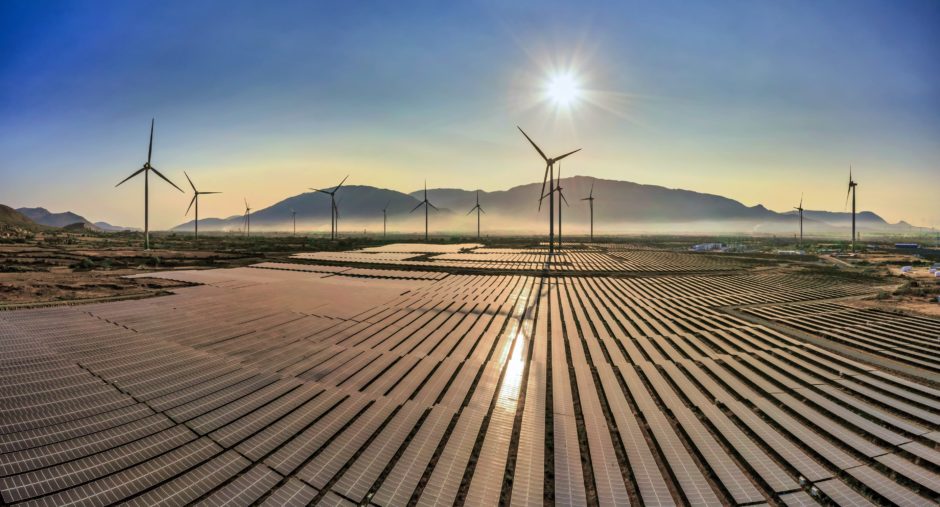 Vietnam will need more than $128 billion of investment to achieve bullish targets in its latest power development plan that seeks to expand gas and renewable generation capacity over the next decade.
Vietnam's Ministry of Industry and Trade (MOIT) published its draft Power Development Plan VIII (PDP VIII) for 2021-30 in February, outlining ambitious expansion targets. Gas-fired power generation is expected to rise from 14.9% of the mix in 2020 to 21% in 2030 and further to 24% in 2045. The share of renewables is expected to increase from 9.9% in 2020 to 29% in 2030, and to over 40% in 2045.
These expansions are expected to occur at the expense of coal and hydropower, which are more pollutive and environmentally damaging to produce, Fitch Solutions said in a report.
The plan estimates that an investment of about $128.3 billion will be needed over the next decade to meet the expansion targets for gas and renewables. Some $95.4 billion is marked for the development of power sources and the remaining $32.9 billion is set aside for expanding the national grid network.
Fitch calculates that some $56 billion worth of liquefied natural gas (LNG) regasification terminals and LNG-to-power projects are already lined up to be commissioned over the next decade.
The current pipeline of LNG projects features 23 different schemes and is notable for its strong US presence, reported Fitch. Of the 23 projects, 11 of those, worth a combined $35.9 billion and 32.6GW in generation capacity, are backed up by pledges of funding from US companies, to be completed over 2023-30.
The current expectation is for gas demand to more than double over the next decade, rising from about 9.7 billion cubic metres (cm) in 2020 to above 25.3 billion cm in 2030, helped by the expansion in gas-fired power generation and as influx of LNG counters the decline in domestic production, said Fitch. However, "long-term growth has the potential to far outpace the current forecast, as more projects in the pipeline gain clarity and are brought online," added Fitch.
Significantly, above-ground risks remain due to the nascent and fledgling market for LNG. While "the LNG projects pipeline is robust and a wealth of global investors have shown interest, Vietnam remains an unproven market. LNG remains vulnerable to delay and cancellation risks, more so as planning and implementation involve multiple moving parts, while spanning multiple industry segments," cautioned Fitch.
Moreover, specific regulations governing LNG are lacking and the need for such is expected to rise as more projects gain approval, added Fitch.
"The dominance of SOEs over all aspects of the energy and gas value chain would need to be addressed, in order to facilitate meaningful competition and attract new entrants, while how imported LNG would be priced in the domestic market also needs to be contemplated, particularly given the state-controlled nature of current domestic gas tariffs," said Fitch.
Still, the new Public Private Partnership (PPP) law that was ratified in June 2020 marks a step in the right direction. It standardises key administrative procedures, outlining incentives for investors and establishing legal clarity among others. The law also highlights the Vietnam government's efforts to accommodate investors including by providing guarantees for foreign currency risk, land use rights and access to public utilities and services. It also introduced a risk-sharing mechanism, albeit with conditions, to absorb 50% of the downside if project revenue is below 75% of the revenue forecast during the planning phase, noted Fitch.
However, the PPP law fails to provide state guarantee over contractual obligations of state-owned enterprises (SOEs) and supply offtake. The latter perhaps an indication of the government's preference to negotiate sales contracts on a project-by-project basis, although at the risk of derailing contract negotiations and posing risks for developers that prefer to rely on traditional modes of financing based on offtake agreements, said Fitch.
Recommended for you

Nigeria to struggle in growth plans, Westwood warns