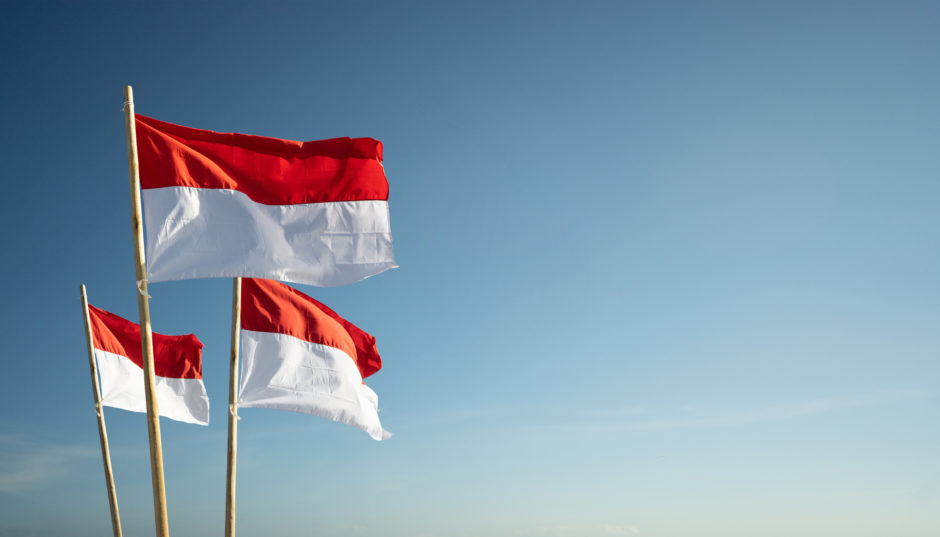 ConocoPhillips is seeking to sell its share in the giant Corridor onshore gas block in Indonesia estimated to be worth more than $1.5 billion. However, given the scale of the project and uncertainties around its future, the US major could struggle to find a buyer.
Upstream regulator SKKMigas told local media that ConocoPhillips has asked permission from the Energy and Mineral Resources Ministry to offer its share of the Corridor production-sharing contract (PSC) to potential investors.
The move marks a significant blow to Indonesia's upstream sector. In 2019, the Southeast Asian nation agreed to extend the existing PSC, which expires in 2023, with ConocoPhillips, Spain's Repsol and Pertamina. The ministry agreed to extend the contract by 20 years to 2043.
Under the agreement, ConocoPhillips would operate the block until 2026 before starting to transfer operatorship to state-owned Pertamina. At the time ConocoPhillips described the deal as a "win-win" as the US company would have been operating the block for 40 years by 2023.
Crucially, the three-year term until 2026 would provide much-needed continuity going through into the new gross split revenue-sharing contract for the legacy asset onshore Sumatra. But with ConocoPhillips now seeking an exit that no longer appears to be the case.
"The project is important for ConocoPhillips from a production perspective, but it falls well outside the company's top ten assets in terms of value or cash flow contribution. ConocoPhillips has previously stated its commitment to a return focused value proposition," Andrew Harwood, Asia Pacific research director at Wood Mackenzie, told Energy Voice.
"We're looking at a valuation someway north of $1.5 billion for ConocoPhillips stake in the current Corridor PSC and the extension, which would be one of the largest upstream M&A transactions we've seen in Southeast Asia in recent years," added Harwood.
Conoco operates Corridor, which is one of Indonesia's biggest gas producing blocks, on a 54% interest. Repsol holds a 36% share and Indonesian national oil company (NOC) Pertamina holds a 10% stake. After the extension, the shareholding will change, with Conoco's interest shrinking to 46%, Repsol to 24%, while Pertamina's stake will increase to 30%.
Corridor produced around 767 million cubic feet per day (cf/d) of gas in 2020 and the target this year had been to increase that slightly to 780 million cf/d. Historically, most of the gas has been exported to the more lucrative Singapore market via pipeline.
However, the Indonesian government decided in 2019 to end gas exports from Corridor to Singapore, when the current PSC expires in 2023. Instead, the gas would be used to supply industrial customers in North Sumatra and West Java. However, due to the COVID-19 pandemic, demand for gas from domestic industries has been slowing. It is not yet clear whether the government will stick to its decision to end gas exports from Corridor to Singapore.
Indeed, the uncertainty around both gas exports and the handover to Pertamina in 2026, have also likely influenced Conoco's decision to exit.
"There is no growth potential, Corridor is not material, they are fed up with Indonesia, it's not a focus country, therefore Conoco are trying to sell out before they get screwed over the extension," said a senior industry executive based in Jakarta.
Finding buyers
Still, "finding buyers could be tough, given the limited number of buyers for an asset of this scale, uncertainty surrounding the upcoming operatorship transfer to Pertamina, and the generally muted appetite from international E&Ps for investment in Indonesia," said Wood Mackenzie's Harwood.
"In keeping with recent deal activity, we'd look out for a local, regional buyer – but the scale of this asset might just attract interested parties from further afield," he added.
Readul Islam, an Asia upstream specialist at Rystad Energy, told Energy Voice that "the chance for a seat at the table of Indonesia's largest onshore gas development project will probably generate interest from the major domestic players."
"The Sumatran address may mean busy days ahead for local player MedcoEnergi's business development team," added Islam.
Repsol, which is planning to develop its giant Kali Berau Dalam (KBD) gas discovery onshore Sumatra in the Sakakemang Block, might consider boosting its stake in Corridor if the sales price is attractive, said Islam. A bigger share in Corridor might help Repsol achieve its ambitions for carbon capture and storage (CCS) in Indonesia.
Repsol, which operates the Sakakemang Block, has said it is studying the potential to inject carbon dioxide (CO2) into the Dayung and Gelam fields within the nearby ConocoPhillips-operated Corridor Block. Repsol hopes that all the CO2 produced from the future development of its entire Sakakemang field, as well as CO2 produced by Corridor, can be captured and re-injected, leading to a substantial decrease of Indonesia's emissions.
Majors head for the exit
Several major energy companies have already exited or reduced their positions in Indonesia in recent years, including Total and Chevron. Shell is also seeking to exit its share of the proposed gas-rich Masela development operated by Japan's Inpex. Therefore, it appears reasonable that Conoco also test out the market appetite for its Indonesian assets, said Islam.
Italy's Eni has been the notable exception of not seeking to cut and run from Indonesia. Indeed, Eni has been linked as a potential buyer of Chevron's giant Indonesia Deepwater Development (IDD).
A blow for Indonesia
"With other crucial gas developments like IDD and Masela already getting further delayed amid ongoing exit talks from Chevron and Shell respectively, another international heavyweight looking to exit the second largest gas producing block is likely to be a blow for Indonesia's 2030 gas production target," Prateek Pandey, vice president analysis at Rystad, told Energy Voice.
"The 2030 target aims to significantly increase gas output to 12 billion cf/d. In the first quarter this year, gas production volumes fell short of the target by around 2%, and the gap might further increase during the current quarter following the shutdown at Suban gas field and an unplanned shutdown at BP's Tangguh LNG plant recently," added Pandey.
Recommended for you

Smoke and mirrors in Indonesia as giant gas projects struggle