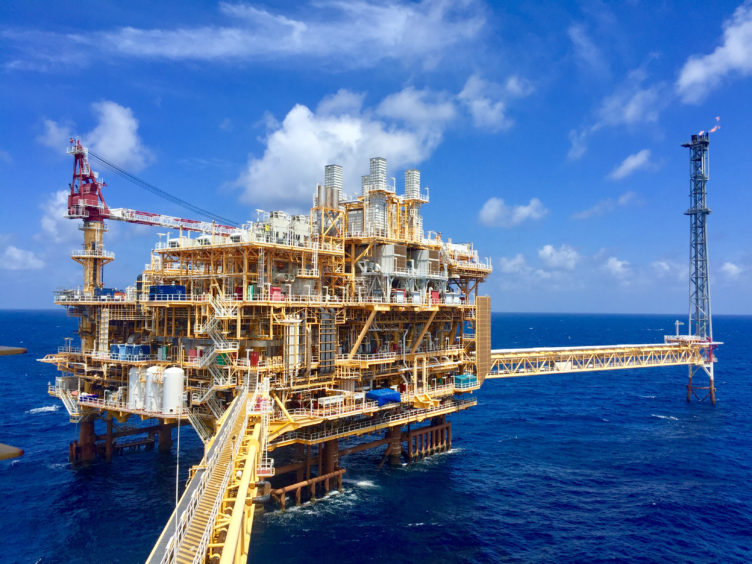 Thailand's PTT Exploration & Production (PTTEP) said it will need between one and two years to hit its contractual production target at the Erawan field offshore Thailand once it takes over from current operator Chevron.
PTTEP will take over the Erawan gas field next April and is committed to maintain minimum production at 800 million cubic feet per day (cf/d). However, PTTEP expects production to fall to around 500 million to 600 million cf/d by the time of the handover next year, Thai media reported.
PTTEP is planning to ramp up gas production at its other offshore fields in Thailand, as well as import more liquefied natural gas (LNG), to make up for the production shortfall.
PTTEP had hoped to access the Chevron-operated G1/61 Block, home to Erawan, ahead of the transition next year to install eight wellhead platforms to help arrest the production decline. However, Chevron has not permitted PTTEP to access the field.
The Department of Mineral Fuels (DMF) has been trying to negotiate access with Chevon on behalf of PTTEP. So far, the DMF has been unsuccessful, but expects to resolve the issue within two to three months, according to local media reports.
Negotiations for access have been complicated due to an unresolved legal battle between the DMF and Chevron. Transferable assets at Erawan will eventually need to be decommissioned, but there is a dispute over who – Chevron or Thailand's Department of Mineral Fuels – should be liable for the costs once the field eventually stops producing in the early 2030s.
Significantly, the dispute risks severe disruption to Thailand's energy production as PTTEP has not been able to start investing at Erawan – one of the country's biggest gas fields – to maintain development activity and output.
Read more