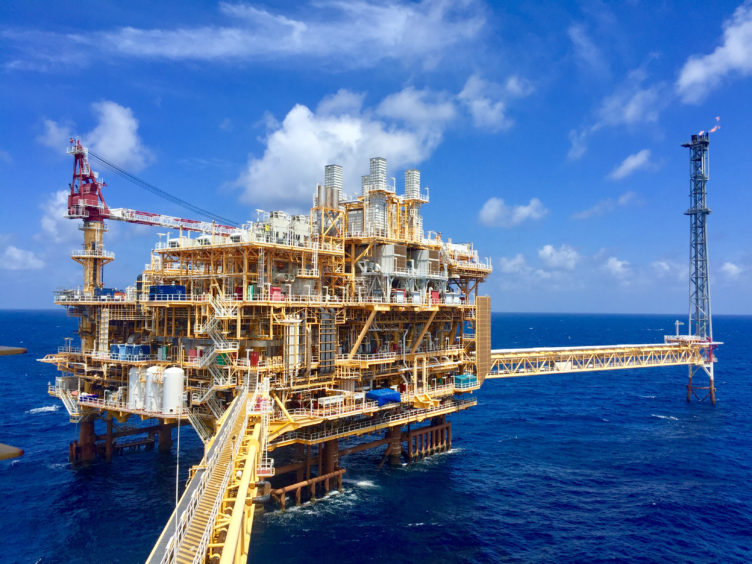 Thailand's PTT Exploration & Production (PTTEP) said yesterday that there is still "no clarity" around access to the Chevron-operated Erawan gas field off Thailand ahead of a transition next year. PTTEP wants access before next April's handover to ensure a smooth transition and stem a production decline at the field, which is key to Thai energy security.
"Regarding the transition of operations for G1/61 Project (Erawan field), there is no clarity on the site access for wellhead platforms and pipeline installation, although the company has accepted all conditions to access the site required by the current concessionaire," PTTEP said in a quarterly operations update yesterday.
"This will affect the gas production under the new PSC. The impact is currently being evaluated with remediation plan to compensate potential volume shortfall from other projects. We continuously and closely coordinate with the government to find minimal impact solution, putting the top priority on Thailand's energy security. For G2/61 Project (Bongkot field), we have good progress in transition as planned," reported PTTEP.
Significantly, the lack of access to Erawan risks disruption to Thailand's energy production as PTTEP has not been able to start investing at the project – one of the country's biggest gas fields – to maintain development activity and output.
Earlier this month PTTEP said it will need between one and two years to hit its contractual production target at the Erawan field offshore Thailand once it takes over from Chevron and Mitsui Oil.
PTTEP is committed to maintain minimum production at 800 million cubic feet per day (cf/d). However, PTTEP expects production to fall to around 500 million to 600 million cf/d by the time of the handover next year.
Unresolved dispute
The government of Thailand and Chevron are locked in an unresolved legal dispute over decommissioning responsibilities for Erawan. Industry observers believe this has been a factor in Chevron's reluctance to grant PTTEP early access.
Transferable assets at Erawan will eventually need to be decommissioned, but there is a dispute over who – Chevron or Thailand's Department of Mineral Fuels – should be liable for the costs once the field eventually stops producing in the early 2030s.
Contract extensions were officially awarded to PTTEP in early 2019 for the Bongkot and Erawan legacy fields. Mubadala Petroleum will partner PTTEP at Erawan with a 40% share in the new contract.
PTTEP, is already a major shareholder at Bongkot, where it currently partners with TotalEnergies. PTTEP will operate the new contract alone from 2023. However, given the huge investment needed to keep production going at both the ageing fields, the Thai player will welcome strategic investors.
Recommended for you

PTTEP to spend $300m on Thailand's first CCS project