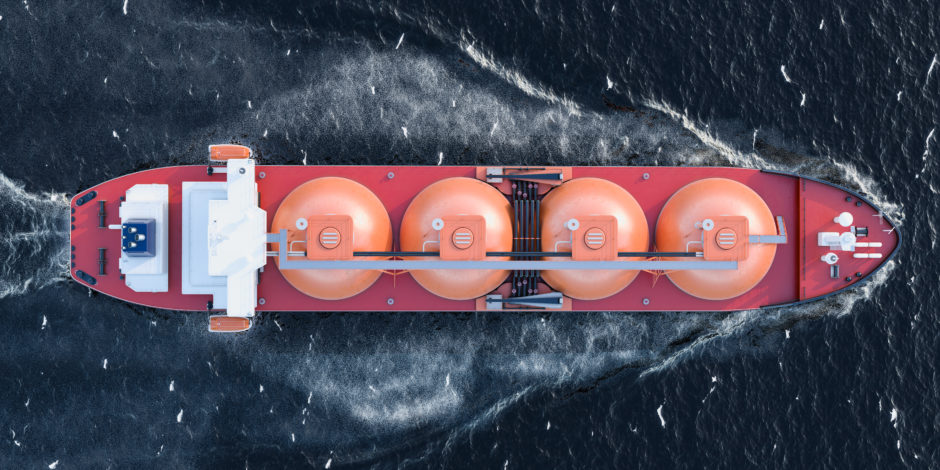 China will build four new liquefied natural gas (LNG) carriers for Qatar Petroleum, as part of a deal worth 2.8 billion Qatari Riyals ($760 million) that will help bolster the country's fleet, as its North Field expansion progresses. Significantly, it is the first order placed with a Chinese shipyard for LNG vessels by Qatar Petroleum and underscores the strengthening strategic relationship between the two nations.
Qatar Petroleum (QP) announced yesterday that Hudong-Zhonghua Shipbuilding Group Co, a wholly owned subsidiary of China State Shipbuilding Corporation Limited (CSSC) (SHA:600150) will build the first batch of orders in QP's massive LNG shipbuilding campaign, that will cater to future LNG fleet needs for the North Field expansion project.
The North Field expansion projects will increase Qatar's LNG production capacity from 77 million tonnes per year (t/y) to 126 million t/y. Qatar Petroleum's LNG carrier fleet program is the largest of its kind in the history of the LNG industry and will play a pivotal role in meeting the shipping requirements of Qatar Petroleum's local and international LNG projects, as well as replacing some of Qatar's existing LNG fleet, the company said in a statement.
The latest deal follows news last week that Qatar and CNOOC (HKG:0883) had signed a major new LNG supply deal.
Qatar has said China is considered a major customer and strategic partner in the energy sector. Those ties look set to get stronger. In April, CNOOC, China's third-biggest oil company, signalled its interest to become a partner in Qatar's $29 billion North Field LNG expansion project, that will be the world's largest.
Surging demand will see China become the world's largest importer of LNG this year, stealing the crown from Japan, according to forecasts from energy research company Wood Mackenzie.
Recommended for you

Sinopec snaps up first NFE LNG offtake deal with Qatar