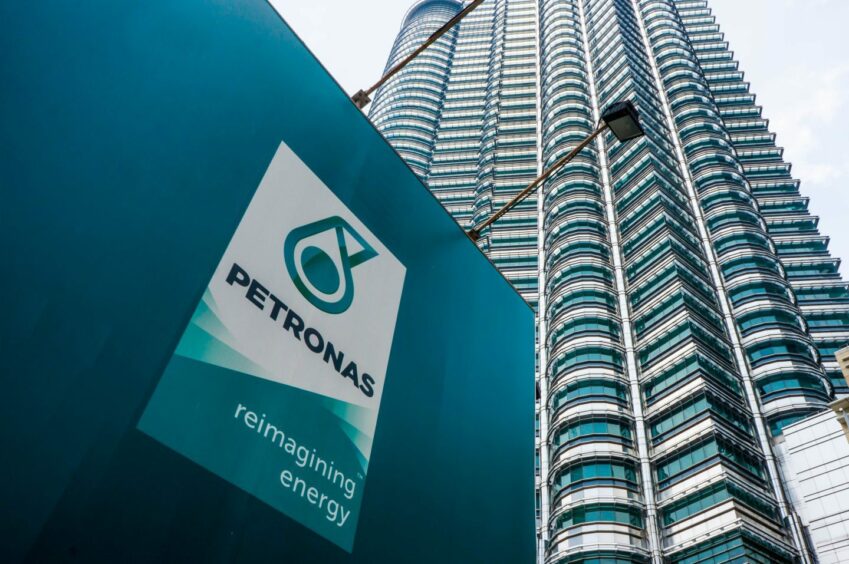 Based on operators' targets for final investment decisions (FIDs), over $16 billion worth of greenfield upstream oil and gas projects could be sanctioned in Southeast Asia in 2023, research from consultancy Rystad Energy shows. There will also be significant opportunities in Australia.
Timely progress on these projects would mean the level of volumes sanctioned – a potential 2.5 billion barrels of oil equivalent (boe) – would be the highest ever from Southeast Asia in a single year. However, 30% of the proposed developments are at high risk of getting delayed, cautioned Rystad. The key risks are the inflation impact on proposed development costs, as well as slow progress on merger and acquisition talks at some projects.
Nevertheless, offshore projects will drive the recovery in greenfield investment, with significant demand for subsea infrastructure and drilling services, Prateek Pandey, vice president analysis at Rystad told Energy Voice.
Among the most significant projects expected to get going in 2023, the one most talked about is Petronas's Kasawari in Malaysia – the first carbon capture and storage (CCS) development in the region. FID was expected in 2023, but Petronas jumped the gun and announced investment approval in late November 2022.
Kasawari is expected to be followed by Thai company PTT Exploration & Production's (PTTEP's) Lang Lebah, targeting FID in 2023 in Malaysia, added Pandey.
Petronas is also planning a third floating liquefied natural gas (FLNG) development as it seeks to boost supplies for its Bintulu LNG export complex.
Crucially, aside from the national oil companies (NOCs), tight global energy markets have prompted international oil companies (IOCs) to invest more in the region, Madana Nallappan, a Kuala Lumpur-based regional energy analyst at the Energy Industries Council (EIC), told Energy Voice. She highlighted Shell's recent investment approval for the Gumusut-Kakap-Geronggong-Jagus East (GKGJE) deep-water project – a subsea tieback development planned to start-up in 2024. "We are likely to see more of this in 2023," she added.
While Malaysia looks set to continue its dominance in FID activity, Indonesia and Vietnam also have some major projects on the horizon.
In Indonesia, BP's $2 billion Ubadari and Vorwata enhanced gas recovery project, as part of the Tangguh LNG development, has put out multiple pre-qualification tenders for early EPC works, EPCI for onshore compression, as well as EPCI for offshore gas production facilities, said Nallappan.
Pandey is also upbeat on the prospects for Indonesia with several projects to watch, including the Genting Berhad-operated Kasuri development, Eni's Maha and Merakes East fields in the Kutei basin, as well as the Pertamina-operated Senoro-Toili phase II LNG scheme.
Investment approval for PetroVietnam's long-delayed Block B development is also targeted in 2023, which would be the largest FID in Vietnam in the last two decades, with capital spending estimated at $3 billion. However, concerns remain around financing and progress of the front-end engineering and design (FEED) studies, warned Pandey.
Meanwhile, Andrew Harwood, Asia Pacific research director at Wood Mackenzie, told Energy Voice, that Pertamina will continue to focus on supporting production at its legacy Rokan and Offshore Mahakam Blocks in Indonesia. Conrad's Mako development is also likely to take FID in 2023, he added.
However, he cautioned that concerns around the demand outlook and continued inflationary pressures on the supply chain will see operators reticent to sanction anything but the most resilient of new developments.
Still, Harwood expects PTTEP to be investing heavily at home in Thailand to boost production at Erawan, the nation's biggest gas block.
Also in Thailand, the Chevron-operated Ubon development, could make some progress, noted Pandey.
Elsewhere, China and Australia, will be key destinations for upstream investment, said Harwood. China's NOCs are focused on investing in new domestic gas supplies to support the government's decarbonisation drive. In Australia, investments will rise as Woodside and Santos advance their respective Scarborough and Barossa LNG developments, while east coast operators will invest in backfill projects to meet domestic demand, while maintaining LNG exports, he said.
Decommissioning Projects
Nallappan noted that decommissioning activities will be slow in the region as the focus is now on strengthening energy security. The exception being Australia, where 13 decommissioning projects are in various stages.
"Decommissioning is a burgeoning industry in Australia and presents substantial opportunities for the more mature Scottish supply chain," reported Scottish Development International (SDI).
North Sea experience is highly regarded in Australia, Linda Miles, a Perth-based energy trade specialist at SDI, told Energy Voice.
The Australian government has already committed to decommission the Northern Endeavour FPSO, while the regulator NOPSEMA has asked several major operators, including Woodside, ExxonMobil, ENI, and Inpex, to review ageing assets, plug wells and fix corrosion on platforms.
Chevron has ongoing decommissioning projects onshore and offshore at Thevenard Island, where production ceased in 2014. "Decommissioning activities include plugging and abandonment (P&A) of onshore and offshore production wells, decommissioning onshore infrastructure and facilities, decommissioning offshore platforms and pipelines, and remediating and rehabilitating the terrestrial environment," said Miles.
Meanwhile, in the Bass Strait, ExxonMobil is working on P&A, as well as seeking to undertake platform removal activities. ExxonMobil, which operates the Gippsland Basin Joint Venture, "is requesting technical submissions from a number of experienced offshore heavy lift contractors for this initial tender phase, who will each outline how they propose to undertake the platform removal activities required," she added.
Aside from Australia, decommissioning is coming into focus in Asia, albeit at a much slower pace.
Decommissioning is a growing priority in Malaysia, where 44% of offshore oil and gas facilities are well beyond their design life. Petronas will soon be carrying out a large-scale decommissioning campaign for the first time in its history, having identified 106 wells for P&A, seven subsea facilities and four platforms to be decommissioned in the next three years.
Meanwhile, India's national oil company ONGC, is also preparing for three offshore installations as part of its ageing Mumbai High field to be decommissioned, reported SDI.
Offshore Wind
Elsewhere, offshore wind projects are gaining traction in North Asia and Australia.
Numerous projects are already underway in Taiwan, South Korea, and Japan. However, activity in Australia's nascent offshore wind market looks set to pick up in 2023, as the new Labor government is keen to see more progress to help meet its climate ambitions.
Australia is joining an alliance of government and private organisations to boost its offshore wind industry. Announced at COP27, this venture will leverage the expertise and support of other nations to help establish Australia's offshore wind industry, said Miles. With 23 projects announced in Australia – although there is no guarantee they will be awarded a licence – there are huge opportunities for Scottish companies across the supply chain, she added.
In September 2022, the Australian government announced its intention to declare the Gippsland Coast in the southeast as the first area suitable for offshore wind development. Five other potential areas have also been identified for the development of future offshore renewable energy projects.
The next step will be for the government to grant feasibility licences to developers for a period of up to seven years to investigate and plan their projects.
Energy projects expert James Morgan-Payler of law firm Pinsent Masons said "the push to establish an offshore wind industry is set to be a key component in reaching the government's net zero emissions target by 2050 and ensuring that 82% of Australia's electricity is generated by renewable sources by 2030. It also offers enormous opportunity for large-scale investment in Australia for renewable energy developers and other stakeholders."
Considerable collaboration from all levels of government, local communities, indigenous groups, and other relevant stakeholders with vested interests will also be needed if future projects are to be successful.
"The need for such extensive collaboration represents a significant hurdle for the industry, along with the high costs of development and lack of an established supply chain. However, Australia has the benefit of the involvement of experienced European consultants and contractors enabling them to develop skills faster through technology and people transfer," noted Morgan-Payler.
Still, Australia's offshore wind industry looks primed for expansion this year as interested developers, such as Oceanex Energy, Equinor, BlueFloat and Flotation Energy, among others, continue to put together their proposals.
Emerging opportunities across Asia Pacific, also include geothermal energy, tidal energy and carbon capture utilisation and storage (CCUS). Expect more movement in these niche sectors in 2023.
Recommended for you

Eni, NOC kick off $8bn gas project offshore Libya