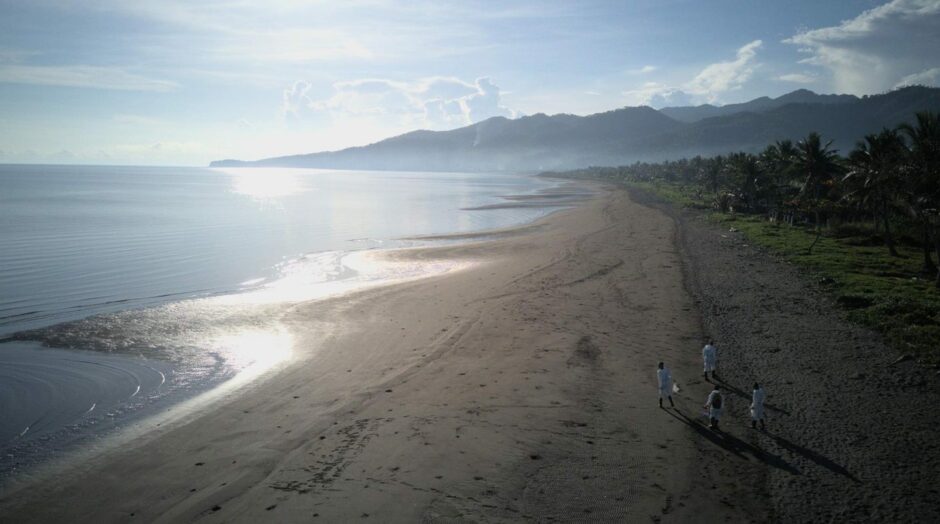 A protest movement opposing plans for a Shell-backed regasification terminal in the Philippines has come to London to have its voice heard.
The Center for Energy, Ecology, and Development (CEED) and Protect VIP groups have expressed concerns about Shell's Tabangao plan. The group has cited a tanker accident from February as creating a "state of calamity, robbed thousands of their food and livelihoods, and caused health problems among affected areas".
The spill, off Oriental Mindoro, is close to the Verde Island Passage.
The Protect VIP group, backed by Fossil Free London, has protested today outside Shell's office.
Shell posted its first quarter results this morning, with adjusted profits reaching $9.6 billion.
Shell has set out plans to bring an FSRU to the Tabangao Port, to the north of Verde Island. Protect VIP has aid the plan would increase Philippines' dependency on fossil fuels and pose dangers to the environment in the Verde Island Passage marine corridor.
Funding in focus
The environmental groups have also targeted financiers for the energy industry. CEED attended Barclays' AGM this week to ask about financing for hydrocarbons and Shell's regas plans around Verde Island.
The groups also protested Standard Chartered's AGM in London, again citing concerns around the impact on the Philippines.
The NGOs have accused Barclays of backing Shell's regas plans at Batangas. They named Standard Chartered as a "major financier" of the San Miguel Corp. (SMC). This group is a backer of gas plans regionally and a subsidiary "chartered the ship which capsized and caused the oil spill now affecting VIP".
At @Barclays AGM, we challenged the bank to draw the line on its fossil fuel financing including funding@Shell's LNG import terminal along the coast of the Verde Island Passage.

No clear response was given. In the midst of a climate crisis, we cannot afford answers like this. https://t.co/jVNr8UZ6tw

— Center for Energy, Ecology, and Development (@CEEDphilippines) May 3, 2023
Protect VIP convenor Father Edwin Gariguez said financing to fossil fuel projects put "paradise" in peril. "Local communities and fisherfolk worry that these projects will be at the expense of VIP's richness and their own livelihoods. We will continue to resist these deadly projects and protect the Verde Island Passage," he said.
Recommended for you

Tanzania approves EACOP construction as protests target financiers