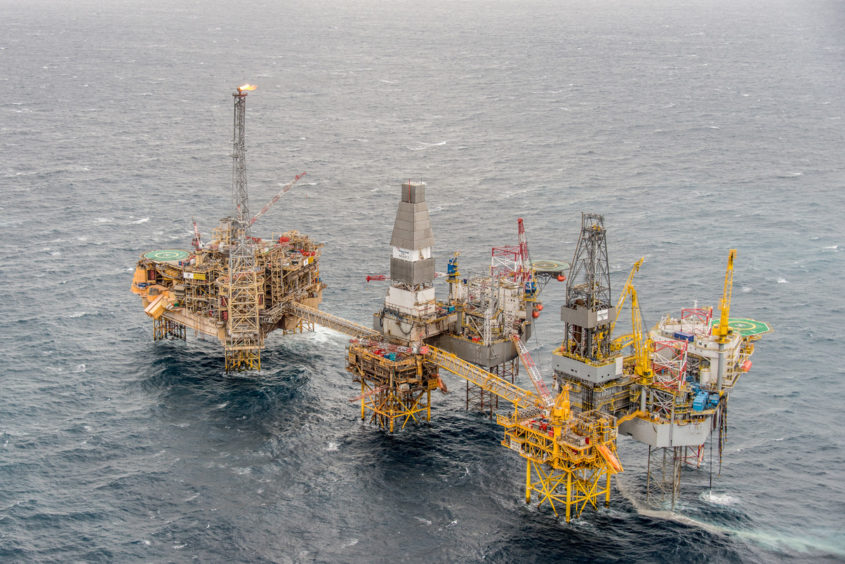 Unite the Union's balloting of members employed by TotalEnergies is coming to a close today ahead of another week of strike action in the North Sea.
The trade union is balloting 70 people employed by the French energy giant for strike action.
Those being balloted are based on the Elgin Franklin and North Alwyn platforms along with the Shetland Gas Plant.
Those voting include control room operators, mechanical, operations and production technicians along with skilled engineers.
John Boland, Unite industrial officer, told Energy Voice that he expects  "a strong vote in favour of industrial action."
The French company's staff are raising concerns surrounding pay and a reduction in the days worked offshore.
TotalEnergies workers are on different shift rotations, either three weeks on and three weeks or four weeks off.
Mr Boland said: "It is unfortunate this dispute has got to this stage, as all our members want is a better work-life balance and a reduction in days worked offshore.
"We have tried for several months to get a resolution, but we were left with no option, but to ballot members when TotalEnergies refused to discuss a reduction in days worked offshore.
"Hopefully, negotiations can start again and we can work together to resolve this dispute."
The union has previously spoken with TotalEnergies and the North Sea operator's management has "refused" to discuss any changes to the rotas currently in place, according to Unite.
Voting ends today as members of Unite that are employed by Stork and Bilfinger are set to take further strike action on the 10 and 11 while Petrofac members will down tools on the 10 and 12.
This follows 48 hours of industrial action in the North Sea last month which was also carried out by Unite members.
At the time of the announcement of the balloting,, said: "Unite's members employed by TotalEnergies across the Elgin Franklin and North Alwyn platforms, and the Shetland Gas Plant are joining an army of offshore workers saying enough is enough.
"If the TotalEnergies workforce supports strike action then it will undoubtedly have a significant impact on oil and gas production across the company's assets."
A spokesperson for the energy firm previously commented: "We are disappointed that our workforce is being balloted on strike action and we remain committed to negotiating in relation to our employees' 2023 terms and conditions claim.
"We await Unite's proposal on a resolution so that we can conclude this matter."
Last month's industrial action, which was carried out by members employed by the contracting firms, Stork, Bilfinger and Petrofac, caused some platforms in the North Sea to cease production.
There were 1,300 disgruntled workers downing tools last month and they plan to do so again next week if demands are not met.
More follows as the results of the ballots are revealed.
Recommended for you

NSTA approves TotalEnergies' Alwyn East after year-long wait