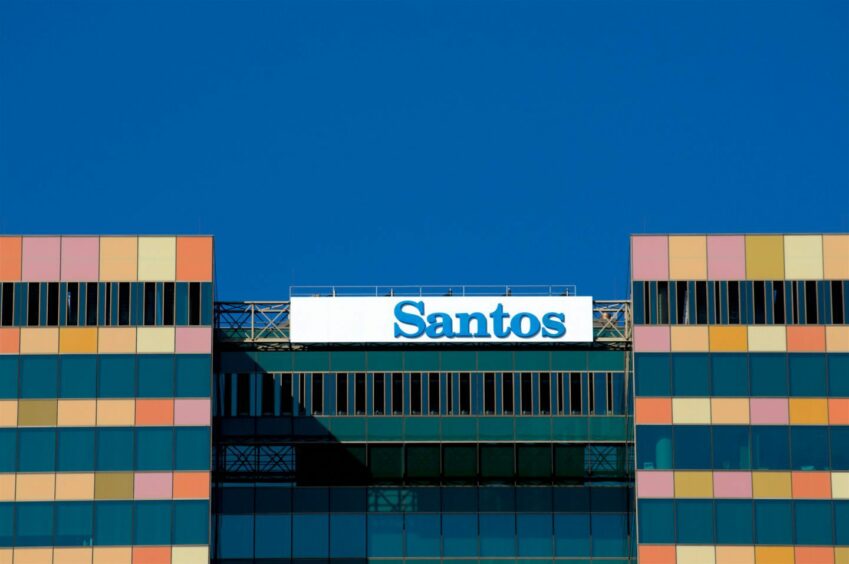 Santos says drilling at its Barossa project off Australia could restart by the end of the year and that the project remains on time and on budget for start-up in 2025.
Announcing its Q1 2023 results, Australian listed Santos (ASX:STO) said the project was "56% complete", though drilling activities remain suspended pending the re-submission and approval of its environmental plan.
The scheme off northern Australia is aimed at providing new gas supplies for the Darwin liquified natural gas (DLNG) facility in the Northern Territory.
Last September, the company was ordered to stop development drilling at the $3.6 billion condensate project by a Federal Court, following a successful challenge from an indigenous group against environmental approvals for drilling and completion activities. A further appeal in December was dismissed.
Santos today said there was the potential for drilling activities to resume "before the end of the year" assuming regulatory approval is granted.
The company said is also implementing the requirements of direction from the regulator to further investigate potential First Nations underwater cultural heritage along its proposed pipeline route.
"Assuming that drilling re-commences before end 2023 and that the gas export pipeline is installed in 2023, the Barossa project remains on target to commence production in the first half 2025 and within current cost guidance," Santos said.
Sales, production slide
Meanwhile, the firm reported sales revenue of US$1.6 billion in the first quarter, down around 13% on last quarter, with production of 22.2 million barrels of oil equivalent.
Output was lower than the prior quarter mainly owing to reduced gas volumes in Western Australia supported by extended production from the Bayu-Undan field, it said.
It maintained its full-year production guidance of 89-96 million boe.
The group also confirmed the completion of $466m of a $700m buyback scheme as of the end of March.
The Moomba CCS project is now 60% complete, it added, with first injection expected early 2024. Santos also pointed to progress on FEED for the Papua LNG project, in which it holds a minority stake, with first production expected by late 2027 or early 2028.
Managing director and CEO Kevin Gallagher said: "Our Santos Energy Solutions business continues to work on building new revenue sources through decarbonisation projects. The Moomba CCS project, which will be one of the biggest in the world, is 60 percent complete and on track for first injection of CO2 next year.
"We have also established a partnership with Osaka Gas to investigate the feasibility of carbon neutral synthetic e-methane from green hydrogen in the Cooper Basin."
"Despite the uncertain external environment Santos continues to perform strongly against the backdrop of regulatory and economic uncertainty. The disciplined operating model we have in place positions us to deliver on our strategy to backfill and sustain our infrastructure, decarbonise and develop future clean fuels."