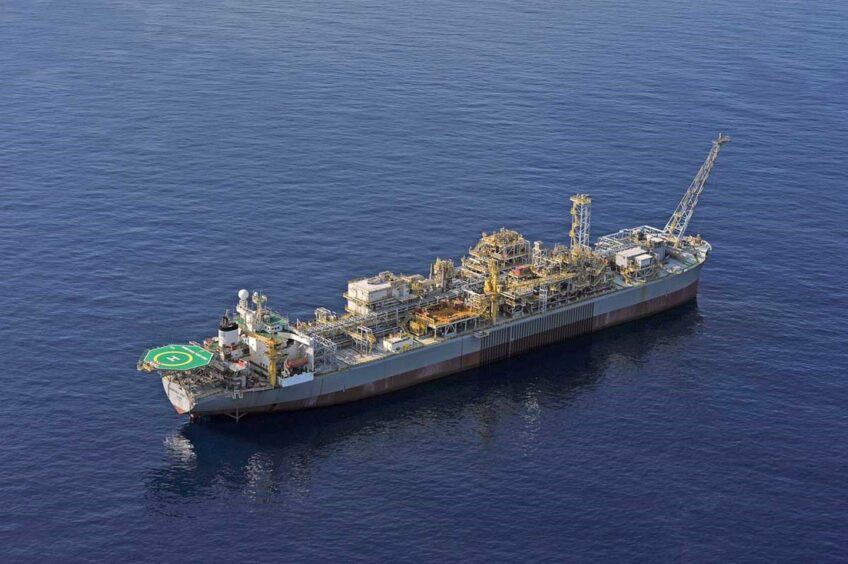 Jadestone Energy said it has located a 'small defect' between water and oil tanks on board its Montara Venture FPSO, which will remain shut in while repairs are made.
The Jadestone-operated floating production storage and offload vessel (FPSO) off Western Australia has been shut in since July 31, after a gas alarm was triggered within the vessel's 4S ballast water tank.
In an August 10 update, the operator confirmed that tank 4S has since been emptied and cleaned, with an inspection commencing on 8 August 2023.
The inspection identified the location of "a small defect" between tank 4S and oil cargo tank 5C, which poses "no safety or structural risk, nor any risk of a hydrocarbon leak to sea," the statement said.
Jadestone (AIM:JSE) is now working address the defect in tank 4S, with its next step to undertake a final inspection in ballast water tank 4P prior to returning this tank to service as part of the overall ballast and stability requirements for the FPSO.
It will then offload crude oil from tank 5C to allow for cleaning and access to permit an inspection; and finally re-enter 4S to finalise the inspection of the tank and carry out the necessary repair.
The group said it would continue to update local regulator National Offshore Petroleum Safety and Environmental Management Authority and banks who supply its reserve-based lending (RBL).
Notably, the RBL requires that borrowing base assets such as Montara may not have production interrupted for a continuous period of 60 days or more – meaning any protracted delay could impact the group's financial position.
While no timeline for the repair was given, Jadestone said it would work with the banks to assess how the shut in "might impact the clauses and covenant" of the RBL facility.
It's the latest setback at the Montara Venture, which lies nearly 400 miles off Western Australia, in the Timor Sea and which produces oil from the Montara field, as well as the Swift, Skua and Swallow fields.
Jadestone shut in the vessel in August 2022 following the discovery of a leak, later launching a repair programme that saw the unit finally restart in March 2023.
In April 2023 CEO and president Paul Blakeley said the unit was a "troubled asset" when it was acquired from Thailand's PTTEP and that there was a "catalogue of things to take care of, although nothing particularly serious".
At that time the FPSO was producing around 4,700 barrels per day of oil, though Jadestone hoped to ramp up output to 13,500-17,000 barrels of oil equivalent per day for the rest of the year – making it a significant contributor to the company's fortunes.
Recommended for you

Jadestone builds confidence at Montara and looks ahead