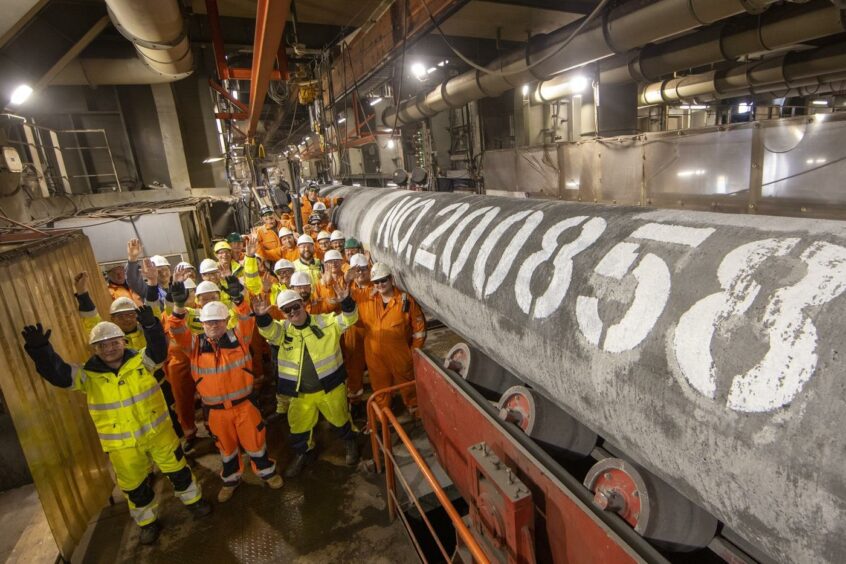 OMV will not go ahead with its purchase of a stake in Gazprom's Urengoy gas and condensate field. It is also "reviewing" its involvement in Nord Stream 2.
The OMV board announced today that it would not pursue more talks with Gazprom on the potential purchase of a 24.98% stake in Achimov 4A/5A. It signed a sales agreement for the development on Urengoy in October 2018.
The company said it would review its involvement in Nord Stream 2. Shell announced on February 28 that it would end its participation in Nord Stream 2.
US sanctions have targeted Nord Stream 2. As a result, the company has laid off all its staff. According to a report from Reuters, it is considering filing for insolvency.
Achimov saga
OMV has been in talks on the Achimov asset for some years. It reached the first basic agreement with Gazprom in 2016 but reworked this plan in 2018. At that point it expected to conclude the deal in 2019 and that the price would be negotiated in good faith.
In 2019, the two sides agreed a price of 905 million euros ($1 billion). OMV also said it would invest another 950mn euros ($1.06bn) in development.
In March 2020, OMV announced another extension to the deal. Talks would continue until June 2022.
Urengoy is one of the biggest gas fields in the world. The West Siberian field covers 12,000 square km with OMV predicting it would provide around 600 million barrels of oil equivalent to its reserves. The development was predicted to provide more than 80,000 barrels of oil equivalent per day in 2026 net, OMV said.
Gazprom has reported total reserves at Urengoy of 10.9 trillion cubic metres. The Russian gas company has said Achimov is harder to produce from than the Cenomanian and Valanginian deposits as it is deeper and more geologically complex.
Legal implications
Wintershall Dea is also working at Achimov. It began producing from Achimov 4A in January 2021. It is also producing from Achimov 1A, which reached first gas in 2008.
Wintershall Dea gained access to Achimov via an asset swap in 2015. Under this, Gazprom increased its ownership in European gas trading companies.
Mario Mehren, CEO of Wintershall Dea, also issued a statement today on Russia's invasion of Ukraine:
"The world we live in today is very different to the world of just days ago. The Russian President is waging a war of aggression against Ukraine. There is a war in the heart of Europe. I was, and still am, shocked and horrified. Our thoughts are with the people in Ukraine who are opposing the invasion with indescribable bravery and courage," Mehren said.
Wintershall Dea has not announced any concrete steps to distance itself from Russia, though. However, the company's board "is analysing the situation thoroughly, including legal implications", the CEO said.
Shell and BP have announced plans to drop their Russian investments following the invasion of Ukraine. TotalEnergies has said it will not make any new investments in Russia, but it appears to be continuing with its major gas projects.
Recommended for you

Wintershall Dea takes €5.3 billion hit on Russian exit