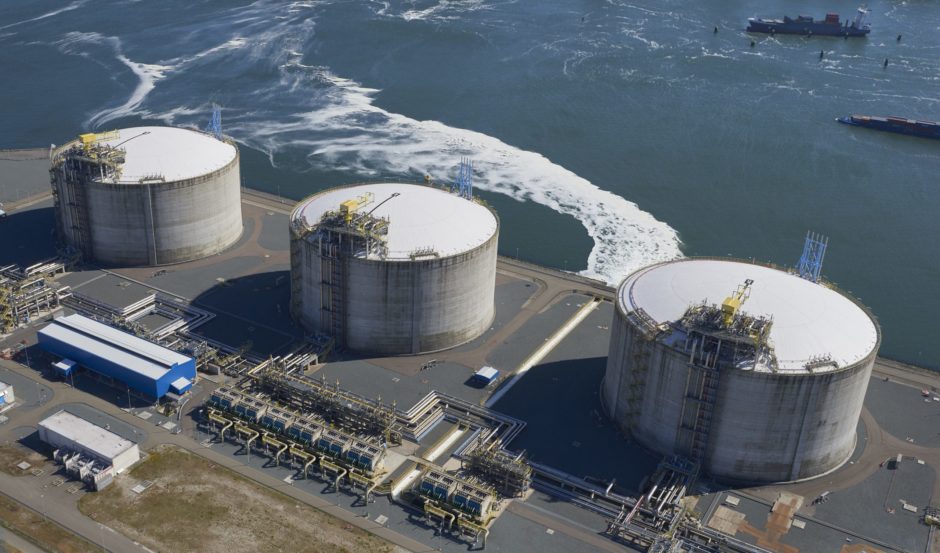 Last year, as Russian natural gas supplies to Europe dwindled, buyers on the continent hoarded gas at record prices and injected it into storage in preparation for a grim winter.
Now Europe is sitting on some of its highest gas stockpiles in years, and much of it is effectively stuck. Prices have plunged by more than 80% from their August peak, meaning sales from inventories could come at a loss of billions of euros to energy users and taxpayers, as some of the fuel was bought with state money and partly financed from network charges paid by gas consumers.
"Traders inject during summer believing that prices will be higher in winter, but that just didn't happen," said Sindre Knutsson, vice president at Rystad Energy. "At the end, it is the consumer paying for all this."
In a sense, Europe is a victim of its own success. The region rushed to import liquefied natural gas as Russia curbed pipeline supplies in the fallout over its invasion of Ukraine. Mild weather has also kept a lid on heating demand, helping to ease a historic energy crisis.
Regional inventories are currently about 65% full on average, much higher than usual for the time of year, data from Gas Infrastructure Europe show. Stockpiles might even end the winter above 50%, double the level last year, according to several analysts. While that's good for energy security, it creates a dilemma for some entities that bought the fuel at its peak.
Hedging risk
To protect themselves against price volatility, companies can hedge — engaging in contracts to buy and sell gas at pre-determined prices. Traders and utilities can still take a hit on price differences, though such losses generally aren't disclosed.
Some purchases last summer were made by companies using state aid, especially in Germany, the largest consumer. That could leave taxpayers exposed if the fuel is sold out of inventory at a loss.
"They will be losing money on any gas withdrawn from storage now and sold spot," said Trevor Sikorski, head of natural gas, coal and carbon at Energy Aspects. "This loss is just to be borne by taxpayers rather than shareholders."
Germany's Trading Hub Europe GmbH, set up by gas grids to serve as a market manager, had access to €15 billion ($16 billion) in government support to buy inventories at practically any cost to fill the gap left by Russia. The firm was deeply exposed to the spot market and collects charges to cover the costs associated with the task of filling storage.
"The top priority was filling the gas storage tanks in order to increase security of supply," a spokesperson for the company said, declining to comment on any potential losses. "We bought and sell at current market prices."
Record costs
Soaring market prices last summer — a time of year when gas isn't used for heating and prices are normally lower than in winter — cost buyers in the European Union dearly.
The bloc's total gas import bill spiked to a record €101 billion in the third quarter, more than triple the level from a year earlier, according to a report from the European Commission. Much of that fuel was put into storage.
Near the end of August, when the gas-supply crisis was at its peak, day-ahead prices at the main trading hub in Amsterdam exceeded €300 a megawatt-hour. Commission data show that prices for import contracts were mainly below spot rates, and actual costs varied considerably.
Benchmark futures are now trading just above €50, near the lowest levels since September 2021. Morgan Stanley said earlier this month that prices are likely to fall further, with stockpiles in key EU members ending the heating season at 59% full on average.
That could spell more bad news for anyone looking to sell gas from inventories.
"If buyers did not hedge the volumes they stored last summer, they will try to keep that gas in storage until prices potentially rise next winter or further in the future," said BloombergNEF analyst Stefan Ulrich. However, "it seems unlikely that buyers will be able to recoup their buying costs in full unless the market dramatically tightens."
Recommended for you

Has Europe's gas demand started to recover yet?