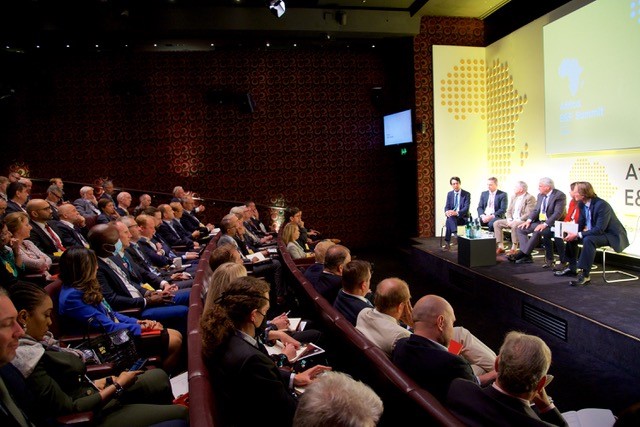 The future of gas supplies from Algeria to Spain, via Morocco, remains unclear following a diplomatic spat.
The contract for Algerian supplies is due to end on October 31. "It's not 100% certain that the pipeline will close. It may close and then reopen in six months," Francis Ghilès, senior research fellow at CIDOB Barcelona Centre for International Affairs, said.
Relations between Morocco and Algeria have deteriorated in recent months, exacerbated by what Ghilès described as the former's "hardball diplomacy".
Speaking at the Africa E&P Summit, the analyst said war was unlikely between the two countries. "That said, there has been such a passionate exchange of insults between Algeria and Morocco, it's difficult."
The Gazoduc Maghreb Europe (GME) pipeline has been running since 1996. The Medgaz link, which runs direct from Algeria to Spain, began in 2006.
As the contract lapses at the end of the October, the GME "may no longer be any use," Ghilès said. "Algeria may not agree to supply [Portugal and Spain] via Morocco."
The expert went on to say there was no honest broker available to bring the two sides together, beyond the US.
Spanish squeeze
The GME has 12 billion cubic metres of capacity, but only flowed at 7 bcm in 2019. Medgaz will have 10.3 bcm of capacity by the end of the year, up from 8 bcm before expansion.
"Only 2.3 bcm are available to the Iberian peninsula for further needs. Algerian exports to Spain account for anywhere from 20% to 50% of its needs," he said. Spain would still need to find "2-3 bcm of gas", he said.
One potential way in which Algeria could deliver additional flows to Spain would be via LNG, or swaps. Ghilès warned this would be "expensive and complicated to set up". There is enough LNG, he said, but prices would rise.
Spain banned new oil and gas exploration in May of this year. The government has raised alarms in recent weeks about spiking energy prices.
A document circulated by Spanish politicians calls for a "centralised European platform to purchase natural gas". This would be modelled on the centralised method of negotiating for vaccines.
It went on to say gas producers were "behaving strategically to maximise their profits, we should act together to avoid being at their mercy". This would help current energy prices but also provide future protection against "producers using energy prices as a political bargaining tool in other matters".
Moroccan demand
Morocco would lose its 7% levy on pipeline transit and would need to secure 600 mcm it receives from Algeria, which it uses for electricity generation. It may be able to secure some reverse supplies from Spain via the GME, with Ghilès predicting that certain Middle Eastern states may be available to support such needs.
Chariot's technical director Duncan Wallace, also speaking at the conference, said Morocco was moving towards gas. He cited imports from Algeria, reverse flows from the GME and LNG imports as sources.
The additional source, though, would be domestic gas – an area in which Chariot has an interest.
The minnow has the Lixus licence offshore Morocco, holding the Anchois gas field. A plan to develop the field and bring gas onshore could go to meeting domestic demand but could also feed into the GME for export to Spain, Wallace said.
Chariot plans to drill an appraisal well later this year, with the aim of proving its theory about Anchois. "Looking at the related prospects around Anchois … very low risk exploration opportunities within a 10 km tieback range of Anchois is a total of about 2 tcf [56.6 bcm] of recoverable gas," Wallace said.
Should the company manage to monetise half of that hub total, "we can meet approximately 50% of Moroccan gas demand through the period to 2040".
Recommended for you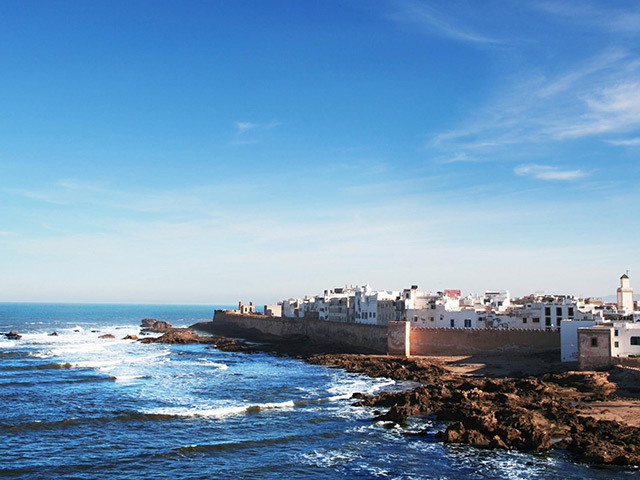 Chariot readies for Anchois development plan