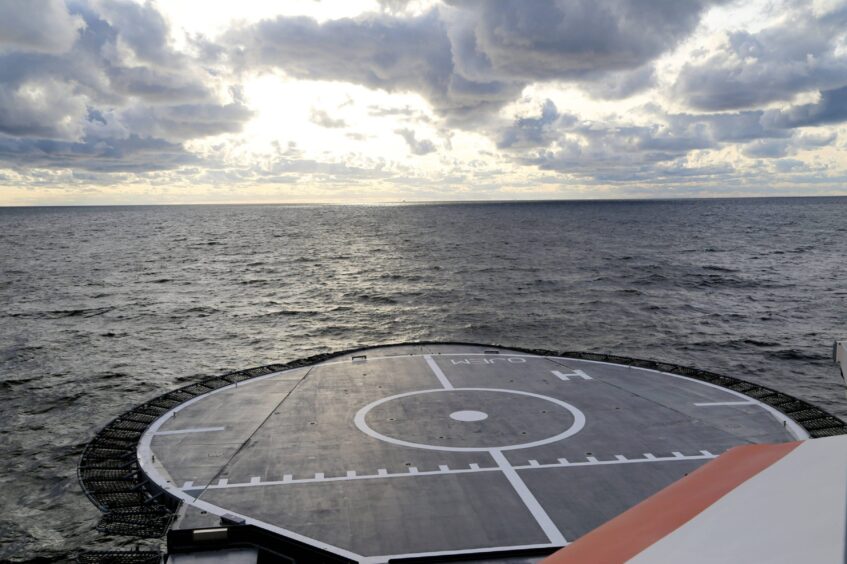 Power grid operators around the Baltic Sea are beefing up protection of subsea cables and other critical infrastructure after the suspected sabotage on a gas link between Finland and Estonia last weekend.
Government officials in Lithuania ordered more naval patrols in its territorial waters to protect a power cable with Sweden and the nation's liquefied natural gas terminal. In Finland, the network manager tightened interaction with other relevant bodies that protect the nation. Further afield, Norwegian police also ramped up security around some energy facilities.
Power cables criss-crossing the Baltic seabed are vital to keep Europe's €1.3 trillion power market humming. They connect the markets of Sweden, Finland, the Baltic states, as well as Poland and Germany. Most of them were built in the past couple of decades and are made of copper or aluminum, and cased in thick plastic or steel.
While the cables help to protect consumers against price spikes by allowing power to flow from cheaper to more expensive regions, the vulnerability of Europe's energy system was highlighted about a year ago with explosions on the Nord Stream pipelines. Since then, grid operators have worked to strengthen their infrastructure and ensure that systems overall are more robust.
The latest incident was recorded early on Sunday, when a gas pipeline in the Gulf of Finland was shut down after a leak. Finnish investigators say it was most likely ruptured by a deliberate act of force rather than an explosion, and NATO has pledged to respond on behalf of its newest member if the damage proves to be intentional.
"In response to the incident in Finland, Litgrid has increased vigilance at the facilities of strategic importance," Lithuania's electricity transmission system operator said in an email. Finland's grid operator said it has tightened the interaction with the authorities.
At the same time, it's not always possible to safeguard underwater infrastructure that spans hundreds of kilometers of distance. Sweden's Svenska Kraftnat has been working since last year's Nord Stream attacks on boosting the speed of its repairs amid risks of further incidents.
"The actions in Finland only works to highlight this. After Nord Stream, we have specifically focused on how to be able to carry out repairs as quickly as possible on the subsea cables," Chief Security Officer Erik Nordman said in an interview. "It's infrastructure that's very difficult to protect, they cover large areas in international waters."
Lithuanian Energy Minister Dainius Kreivys agrees, and on Wednesday called for a focus on further increases in measures to boost the defence of such sub-sea infrastructure, especially in open waters.
"We are constantly receiving information about Russian ships, supposedly scientific vessels, roaming around the energy infrastructure both in the Baltic Sea and in the North Sea," Kreivys said after a meeting dedicated to the security of strategic facilities. "Both NATO and EU member states are following this, watching. But as the latest incident has shown, it is not always possible to prevent those incidents."
Recommended for you

UK-led group to deploy ships to baltic sea after pipeline damage