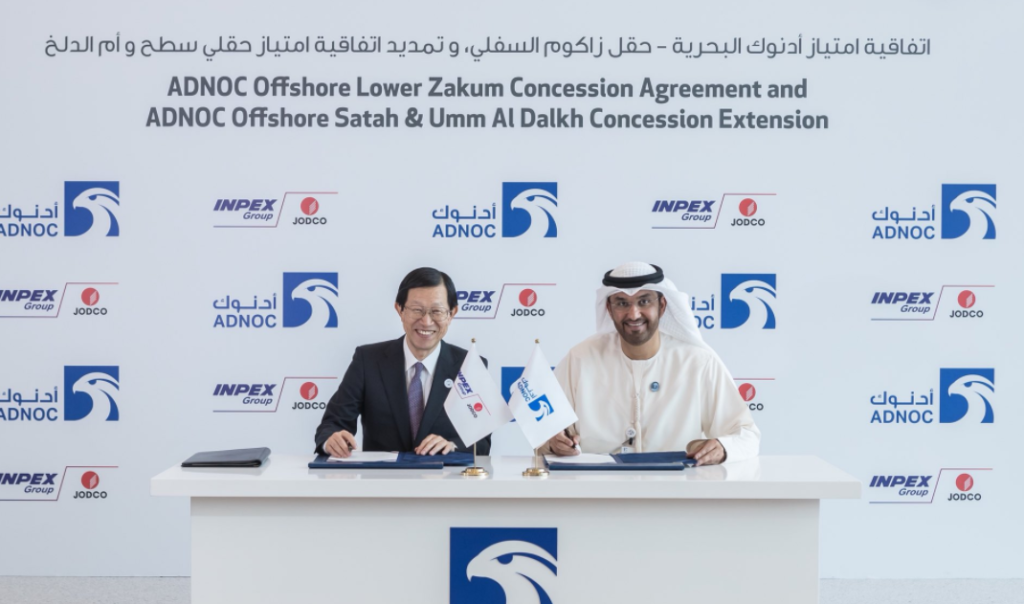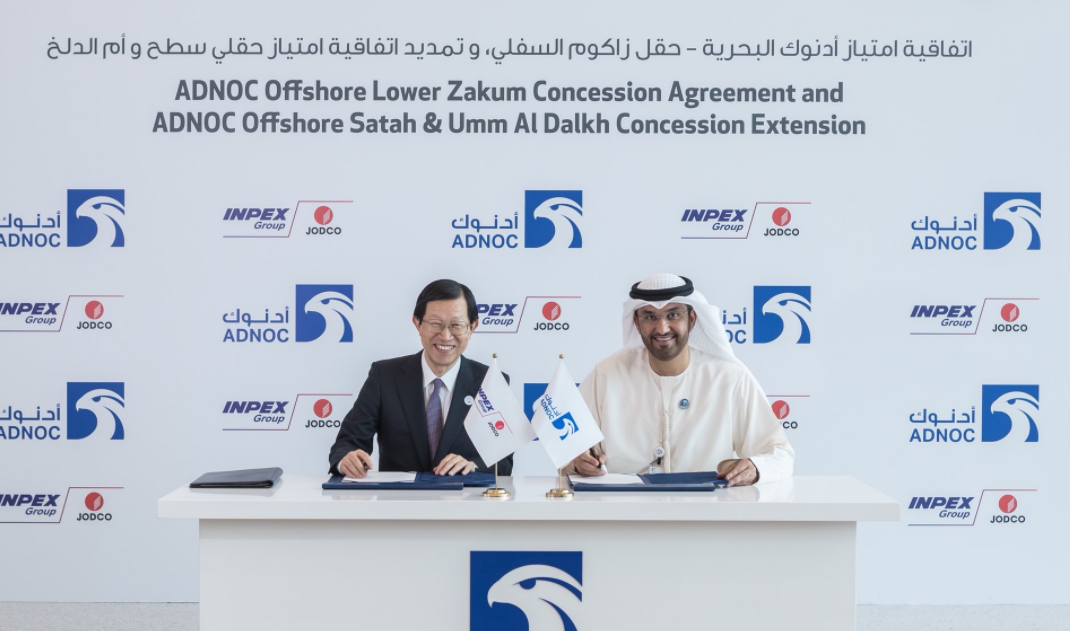 The Abu Dhabi National Oil Company (Adnoc) has sold Japan's Inpex a 10% stake in the offshore Lower Zakum concession for $600million.
Inpex subsidiary Jodco Lower Zakum will hold and manage the interest.
The agreement comes into effect on March 9 and has a term of 40 years.
Meanwhile, Inpex's stakes in Abu Dhabi's Satah and Umm Al Dalkh concession have been extended for 25 years.
Inpex has retained its 40% stake in Satah and increased its Umm Al Dalkh share from 12% to 40%.
Inpex paid $25 million to extend its interests in the Satah and Umm Al Dalkh concession.
Recommended for you

Taqa and ADNOC take control of UAE's Masdar in $2bn deal