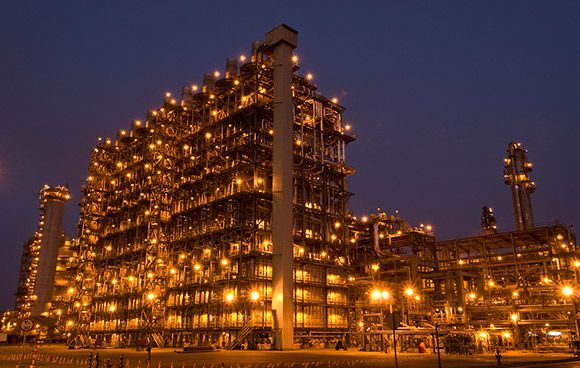 JGC Corp. has won a letter of award for the Basra refinery upgrading project, in Iraq.
The lump-sum engineering, procurement, construction and commissioning contract is worth 400 billion yen ($3.74bn).
The company will carry out upgrading work on the refinery to install a 34,500 barrel per day fluid catalytic cracking unit, a 55,000 bpd vacuum distillation unit and a 40,000 bpd diesel desulphurisation unit.
JGC said this work would reduce the gap between supply and demand for petroleum products. Output will also meet international environmental standards.
The Japan International Co-operation Agency (JICA) will provide funding for the project. The financing has been described as the largest scale reconstruction assistance from Japan since the 2003 Iraq War.
JGC will carry out skills training for more than 1,000 Iraqis and hire around 7,000 local workers. Around 2,000 jobs will be created once the project has been completed.
Iraq has two refineries that were built in the 1970s, the Japanese company noted. Production capacity has been reduced as a result of war damage and deterioration, forcing Iraq to import products.
The company has previously completed a power station reconstruction project in Iraq in 2013.
"It is interesting that JGC said the project would spearhead 'the modernisation and sophistication of Iraq's oil refining sector'," said Ian Simm, Principal Advisor at consultancy IGM Energy.
"There have been multiple false dawns for Iraqi refining, often including inexperienced companies or overly ambitious targets. The award to JGC has an air of reality about it though, particularly given the previous involvement of Japanese companies in the Basra refinery, the project's conservative scale and that funding will be provided by JICA," he added.
Updated at 4:15 pm with comment from IGM's Simm. 
Recommended for you

JGC takes Zuluf work in Saudi