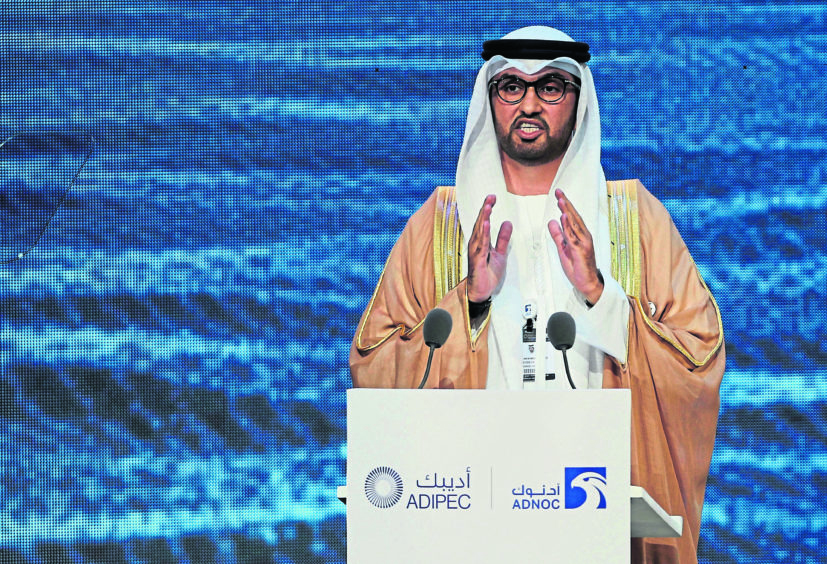 There are brighter days ahead for the oil industry, but companies must be agile and cut costs, Adnoc's CEO Sultan Al Jaber said in opening remarks to the Adipec conference.
The world will continue to need oil, "that is a fact", he said. At the height of lockdowns, in March and April, consumption only fell as low as 75 million barrels per day. Adnoc expects global demand to pass 105mn bpd by 2030, while the petrochemical sector will continue growing past 2050.
"These are long-term positive trends and they highlight the central role that our industry can and should play in a post-Covid recovery," Al Jaber said.
Adnoc began a process of transformation four years ago, the executive said. This has increased efficiency and cut costs. The use of the company's Panorama command centre has saved Adnoc $1 billion over four years, while digital drilling has saved it another $2bn.
The company has also recently launched an artificial intelligence venture.
It recently completed its first derivatives trade, in September. It will begin trading refined products in December, via its Adnoc Global Trading (AGT) venture with Eni and OMV. The Intercontinental Exchange has said it will begin trading on the ICE Futures Abu Dhabi (IFAD), and the world's first futures contracts based on Murban crude oil, on March 29, 2021
"In the next ten years, we will reduce our greenhouse gas intensity by a further 25%. We will expand our carbon capture programme so that it stores 5 million tonnes of CO2 every single year. And importantly, we will explore the potential of new fuels, such as hydrogen," Al Jaber said.
Recommended for you

Adnoc, Eni talk up acceleration of Ghasha plan