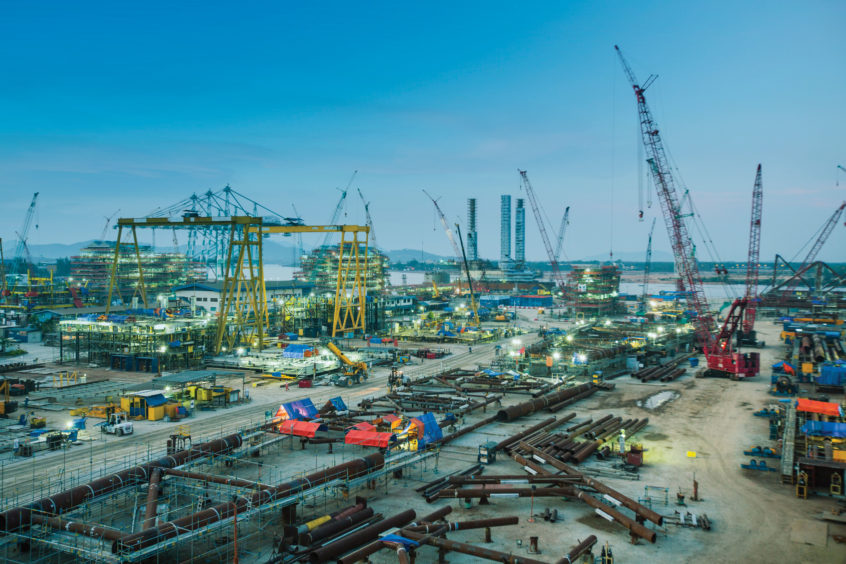 Sapura Energy has won a number of contracts, including pipeline works for Qatar's Al-Khalij field, from Total E&P Golfe.
The contract covers engineering, procurement, supply, construction, installation and pre-commissioning, Sapura said. Its Sapura Foundation Qatar Branch unit won the work for the 16 inch pipelines on the Al-Khalij field, in Block 6.
The pipelines will link the DP4 and DP3, and DP3 and DP2 platforms. The field is 110 km east of the Qatari coast, 40 km north east of Halul Island. The water depth is 59 metres.
Sapura aims to complete the Qatari work by the second quarter of the 2022 financial year.
Total discovered the Al-Khalij field in 1991 and started producing in 1997. Oil is exported from the carbonate oilfield to a treatment facility on Halul.
The French company also awarded work to Sapura for drilling off Congo Brazzaville. Total E&P Congo has contracted the Sapura Berani rig for three wells, starting in the fourth quarter of the 2021 financial year. The work will take three months, it said, with the option of a one-well extension.
Sapura reported in September that it would provide its Sapura Berani rig to Foxtrot International. The tender assist drilling rig will work on three wells offshore Cote d'Ivoire, with an option for one more well. Sapura's rig will swing into action in the first quarter of the 2022 financial year and should take nine months.
Joint plans
The services company also won more pipeline work in a shared area off Thailand and Malaysia.
Sapura Fabrication won engineering, procurement, construction, transportation and installation work, in addition to hook-up and commissioning on the Phase 4 development in the Malaysia-Thailand joint development area (JDA).
Carigali-PTTEPI awarded the work to Sapura. The contract focuses on the Andalas pipeline project Phase 4 development. It also includes work on host tie-in and brownfield modifications at the Jengka-A wellhead platform, Andalas-B wellhead platform and MUDA central processing platforms.
This should be completed by the third quarter of the 2022 financial year.
In its regulatory disclosure on the awards, Sapura did not reveal how much the work was worth.
Recommended for you

McDermott wins major Qatari FEED work