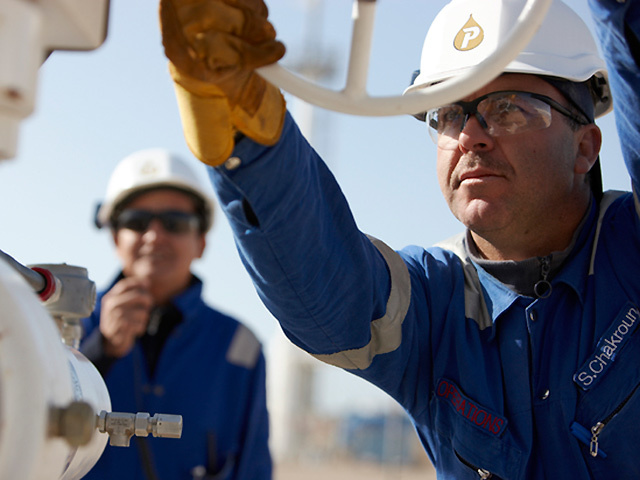 Sharjah National Oil Corp. (SNOC) has launched its new gas storage project, constructed by Petrofac.
First gas reached the plant on January 1, SNOC said, marking the start of a "new era" for the company. The Sharjah-based operator said the gas storage marked a new area of business. SNOC expects the project will balance gas supply and demand in the state, providing flexibility for power generation.
Petrofac acknowledged the completion of work. The service company said it had completed the project "on time and on budget".
"The completion of this project is an outstanding achievement considering the local and international supply chain challenges we met due to the COVID-19 pandemic. It was completed without any operational, safety or environmental incidents," said SNOC's CEO Hatem Al Mosa.
"The timely launch of this project is a major new business development activity for SNOC. It will allow us to store excess gas in the winter to satisfy the summer peak demand as well as provide a readily available strategic reserve for energy security allowing us to respond to unexpected operational or market issues."
Expansion
The company said the work involved the installation of gas compression units, pipeline, utilities and support facilities, metering and connections to existing plant and wells. The design of the plant allows for future expansion.
SNOC and Eni launched the Mahani field this week, the first onshore gas production since the early 1980s. The state-owned company also owns the Sajaa complex, which connects gas pipelines with other emirates.
SNOC awarded Petrofac the $40 million engineering, procurement, construction and commissioning (EPCC) contract in February 2020.
At the time, Petrofac's Mani Rajapathy said the award was "important strategically as [Petrofac Engineering & Production Services] EPS looks to develop its track record in smaller greenfield and brownfield EPC projects".
Last year, SNOC said the storage project on the Moveyeid field had begun as a pilot project in 2017. The company plans to drill horizontal wells, following up the four existing wells. SNOC intends to drill the new wells in 2023.
Recommended for you

Eni, NOC kick off $8bn gas project offshore Libya