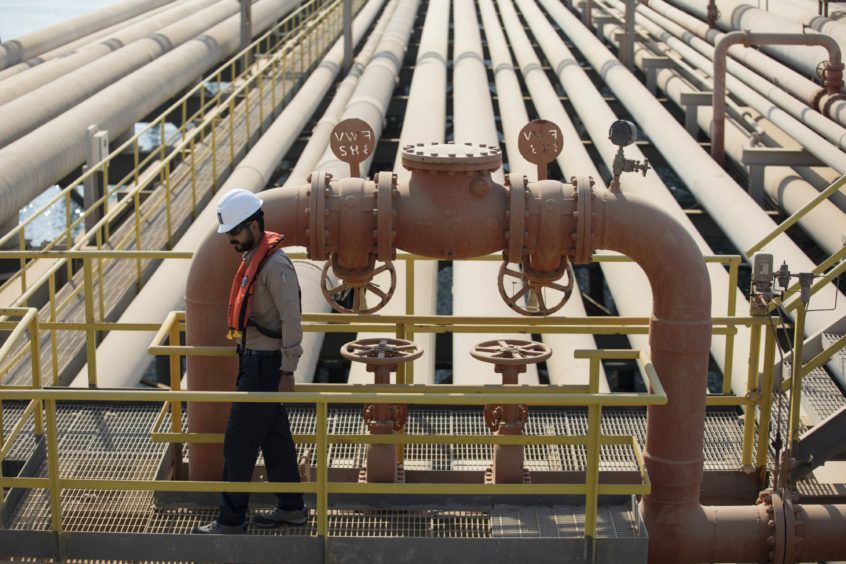 Saudi Aramco has closed the $12.4 billion sale of a 49% stake in its pipelines unit, to a group led by EIG.
Aramco said the deal was one of the world's largest energy infrastructure deals. The sale is in line with its plans to "unlock value and maximise shareholder returns", it said.
EIG led the group buying into Aramco Oil Pipelines. The buyers also included Mubadala Investment, the Silk Road Fund, Hassana and Samsung Asset Management.
"We are pleased to conclude this transaction with the global consortium. The interest we have received from investors shows strong confidence in our operations and the long-term outlook for our business," said Aramco president and CEO Amin Nasser.
The sale is a "significant milestone that reflects the value of our assets and paves the way forward for our portfolio optimization strategy. We plan to continue to explore opportunities to capitalise on our industry-leading capabilities and attract the right type of investment to Saudi Arabia," Nasser said.
The companies initially announced the agreement on April 9. The deal values the pipelines unit at $25.3bn.
The Silk Road Fund is a Chinese state-owned infrastructure investor. Hassana is the investment arm of Saudi Arabia's pension fund owner, the General Organization for Social Insurance (GOSI).
Structure
Aramco will pay a tariff to the pipeline company for crude flows, backed by minimum volume commitments. Aramco continues to hold the remaining 51% stake in the company, in addition to operational control.
HSBC acted as financial advisor to EIG, while Latham & Watkins was EIG's legal advisor.
Latham & Watkins also announced last week that it, and the Law Office of Salman M. Al-Sudairi, had provided advice on the Aramco's first $6 billion sukuk. HSBC acted as one of the joint sukuk structuring agents.
White & Case and the Law Office of Megren M. Al-Shaalan advised Aramco on the deal, which it described as a "lease-and-lease-back arrangement".
The Aramco pipeline unit will lease usage rights from Aramco for the network for 25 years, White & Case said.
Recommended for you

Saipem teams up with Aramco for new national champion