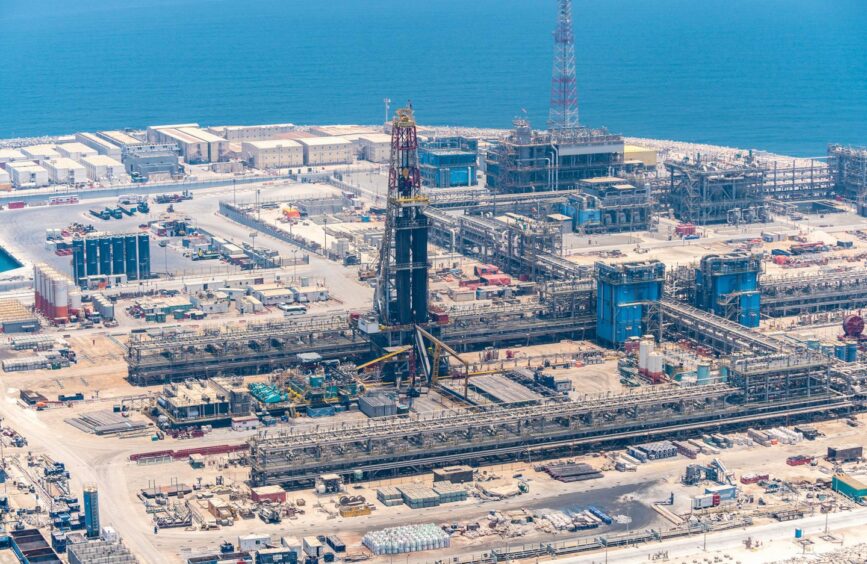 Adnoc Drilling has seen strong revenue increases from its offshore jack-up and oilfield services units, with slower growth its onshore and offshore island groups.
The company's third quarter revenue was up 16%, at $776 million. EBITDA was up 27% year on year, at $381mn.
Adnoc Drilling CEO Abdulrahman Abdulla Al Seiari said the results "clearly demonstrate the effective execution of our comprehensive strategy to grow earnings by expanding our fleet and our service offering".
The company noted its growth stemmed from the expansion of its fleet, now reaching 134 rigs, and its services.
Oilfield services saw the strongest growth, up 41% over last year, while jack-up revenues were up 39%. Meanwhile, the onshore reported 2% revenue growth and offshore island 4%.
The jack-ups provided $199mn of revenue in the period, with more activity and less maintenance. Onshore was $378mn, offshore island $54mn and oilfield services $145mn.
Following its third quarter results, Adnoc Drilling narrowed the range for its EBITDA and net profit. It also trimmed its capital expenditure for 2023, although this is a reallocation of spending to 2024 than a cut.
The company added four jack-ups during the period, which should start working in December. It now has 124 rigs in its fleet.
During the fourth quarter, Adnoc Drilling said it had struck a deal to begin work in Jordan. The company has talked about international expansion for some time and this is the first step in that direction. It did not provide details about the plan, although did note that economics were in line with its work in Abu Dhabi.
UAE Sheikh Mohamed bin Zayed Al Nahyan and Jordan King Abdullah II bin Al Hussein witnessed an agreement at the start of November. This aims to increase co-operation between the two states.
Jordan has also talked of plans to establish a gas pipeline network, with UAE backing.
Adnoc Drilling continues to seek growth. On November 10, it agreed to establish a joint venture with Alpha Dhabi. The aim is to invest up to $1.5 billion "to acquire technology-enabled companies" in oilfield services and energy.
Recommended for you

Update: ADNOC, Harbour said to mull acquisition of BASF's Wintershall Dea unit