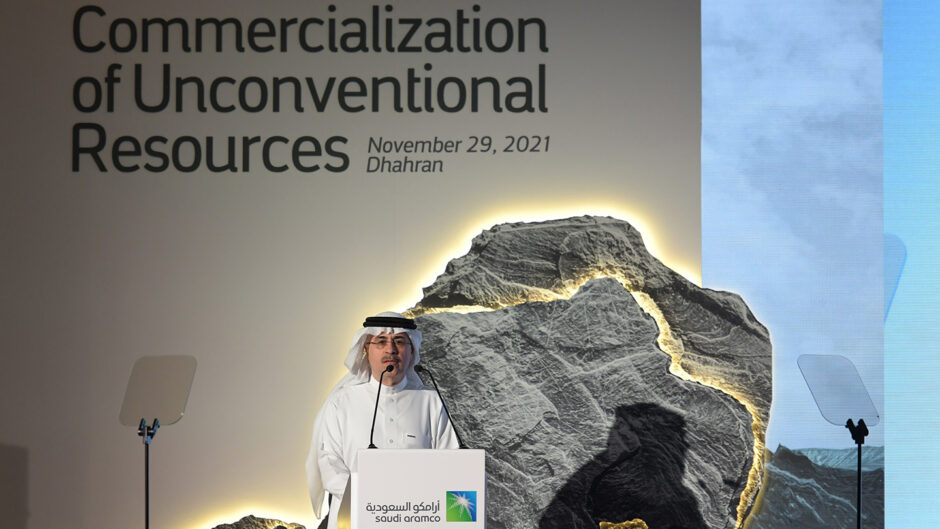 Saudi Aramco has handed out contracts to a number of service companies to develop Jafurah, the largest non-associated gas field in Saudi Arabia.
It has handed out 16 subsurface and engineering, procurement and construction (EPC) contracts, worth $10 billion. Aramco expects to spend more than $100bn over Jafurah's entire lifecycle, it said.
The company named the winning service companies in a presentation. The work will cover the development of subsurface and surface work at Jafurah.
It has awarded most of the subsurface work to contractors based in Saudi, it said. These companies will work with "reputed international contractors and service providers".
Samsung Engineering reported earlier this month that it had won work to construct the Jafurah gas treatment facility. Hyundai E&C has also been linked to work at Jafurah.
The field holds an estimated 200 trillion cubic feet of gas in place. The shale play will produce a targeted 200 million cubic feet per day in 2025. This will ramp up to 2 bcf per day of sales gas by 2030, with 418 mmcf per day of ethane and around 630,000 bpd of NGLs and condensates.
Aramco CEO and president Amin Nasser said the awards marked a "pivotal moment in the commercialisation of Saudi Arabia's vast unconventional resources programme".
Transition
Using gas will be an important part of the energy transition and it will cut emissions in the domestic energy sector. It will also provide a feedstock for "low-carbon hydrogen and ammonia".
Jafurah will provide feedstock for Aramco's petrochemicals plan, he noted. "Our aim is to significantly increase our gas production capacity over the next decade to meet demand growth," Nasser said.
Domestic employment is high on Aramco's list of priorities. It said that its unconventional plans at Jafurah, in addition to the North Arabia and South Ghawar fields, would create more than 200,000 direct and indirect jobs.
The work handed out will include a dedicated network, Aramco said. This will include a gas processing plant and a gas compression system. The project also covers a network of around 1,500 km of transfer pipelines, flow lines and gas-gathering pipelines.
The contracts cover the construction of the Jafurah Bulk Supply Point, in addition to transmission lines, power links and a new cogeneration plant.
Aramco said Jafurah would also include industrial internet of things (IIOT) and video analytics. This, it said, is in line with its digital transformation programme.
Updated on November 30 at 4:45 pm with link to contract awards story.
Recommended for you

Saudi Aramco pushes ahead with IPO of oil-trading unit