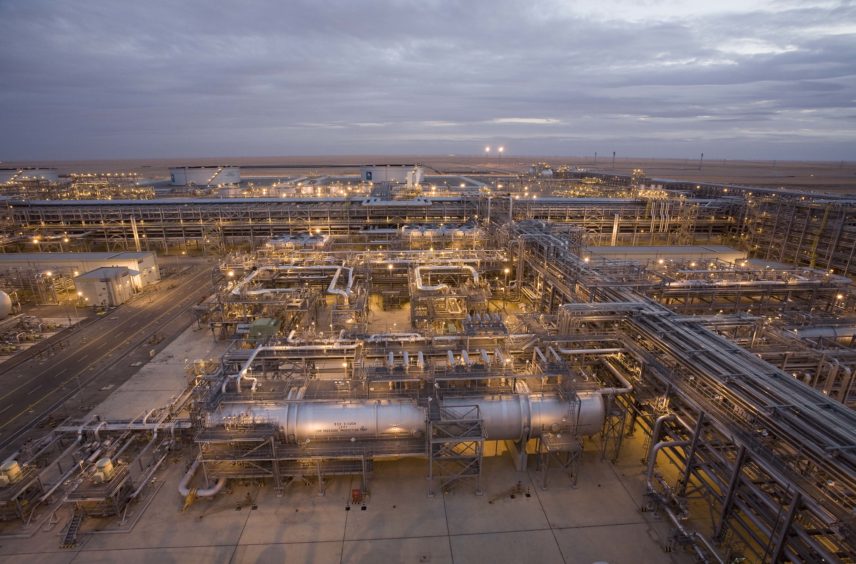 Saudi Aramco has discovered two new unconventional gas fields in the country's hydrocarbon-rich east.
The Saudi Press Agency (SPA) reported Minister of Energy Prince Abdulaziz bin Salman bin Abdulaziz as saying Aramco had discovered the Awtad and Al Dahna fields.
Awtad is southwest of Ghawar, the minister said, 142 km southwest of Al-Hofuf. One well flowed at 10 million cubic feet per day while a second had flowed at 16.9 mmcf per day. The wells also flowed 740 barrels per day of condensate and 165 bpd of condensate respectively.
The Al Dahna field is 230 km southwest of Dhahran. A first well on the field flowed at 8.1 mmcf per day while the second flowed at 17.5 mmcf per day.
Adbulaziz noted the importance of increasing Saudi's gas reserves.
The country currently burns more than 1 million barrels per day of oil in summer in order to cover its local needs. Finding gas would allow it to burn this rather than crude, freeing up more liquids for export.
The Liquid Fuels Displacement Programme aims to reduce this consumption.
Aramco also completed three transactions today with Poland's PKN Orlen. This allows the Saudi company to increase its downstream presence in Europe.
It has taken a 30% stake in the 210,000 bpd Gdansk refinery. Aramco has also acquired a wholesale business and a 50% stake in an aviation fuel joint venture with BP.
"These investments are part of our efforts towards cementing Aramco's presence in a key European market, and provide a unique opportunity to develop new liquids-to-chemicals pathways, with hopes of expanding our global downstream footprint and supporting the diversification of our portfolio," said Mohammed Al Qahtani, Aramco senior vice president of downstream.
Aramco has also agreed to provide around 45% of PKN's crude oil needs. Furthermore, the two will study a potential petrochemical project in Gdansk.
Recommended for you

Middle East sets eyes on scaling up CCS