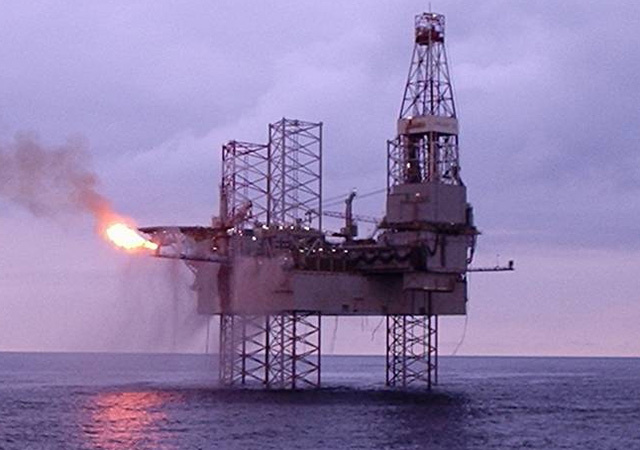 Cairn Energy today insisted despite a depressed Brent price, the firm was in a "robust financial position" and able to push ahead with the North Sea's Catcher and Kraken developments.
The independent operator said the North Sea was an "active market for asset transaction" enabling it to "optimise its position within the region as well as its wider capital allocation".
Chief executive Simon Thomson said: "Whilst the low oil price environment clearly presents challenges to our industry, it also creates a time of opportunity for Cairn with the oil field services market having been reshaped following the dramatic fall in the oil price. This has allowed us not only to secure markedly better pricing but also improved and more dependable levels of service as the supply constraints on oilfield service firms' human resources and equipment have been sharply reduced."
Chairman Ian Tyler added: "With a strong balance sheet and funding in place through to free cash flow from our North Sea development assets, our sustainable model is in a robust position. Our level of resource is appropriate to our existing scale of operations; the company is operating effectively and is well positioned to endure the impact of the current oil price environment."
Catcher and Kraken are both on time and under budget, according to the firm.
Catcher will deliver first oil in the second half of 2017.
The project's first major FPSO hull section was successfully delivered in December to the yard in Japan from South Korea.
Cairn has managed to reduce Kraken's CAPEX by $300million.
Last month, Cairn acquired an additional 4.5% interest in the field after Ian Suttie's First Oil called in administrators.
Cairn currently has a $603million group next cash.
Its reserve based lending back facility remains undrawn. Debt available to fund its UK development assets is expected to peak at $335million and $260million 2017. There's an additional $175million available. in the form of letters of credit.
Sub $50 oil forced both Ceona and Iona into administration. Enquest and Xcite Energy have both drafted in debt experts.
Elsewhere, Cairn is celebrating recent exploration success in Senegal.
The firm's SNE-1 discovery in the Sangomar Deep Offshore block upgraded following the incorporation of SNE-2 well results
The chief executive added: "Following the first appraisal well (SNE-2), Cairn's 2C resource estimate for the SNE field has now increased by 20 percent to 385 million barrels. The positive results of the recent SNE-3 appraisal well are being evaluated and, in combination with ongoing activity, provide the potential for further revisions to resource estimates for the SNE field. The third well (BEL-1) commenced operations in March.
"The current programme will increase our understanding of existing discoveries, as well as evaluate prospects and help to plan the longer-term development of the field. 6
"Alongside our activities in Senegal, Cairn has built an attractive mature basin position in the North Sea where our two key UK development projects are supported by a strong balance sheet to take them through to first oil and deliver the cashflows that will sustain our balanced portfolio over the longer term. Catcher remains on schedule and under budget to date and Kraken is also on schedule and under budget with forward capex costs reduced by more than t10 percent.
"We continue to build our North Sea portfolio and we were pleased to be awarded five new Norwegian licences in Q1 2016, including our first as operator.
"We are taking full advantage of the lower industry cost environment as we shape the business for the future. We continue to actively assess new ventures within the context of our balanced offering whether they be potential additions to our portfolio of future exploration opportunities or cash flow generating assets where we believe the current oil price environment gives us the potential to add material value. In reviewing new investment opportunities we maintain strict economic assessment parameters to ensure that we continue to optimise our capital allocation in a lower oil price environment."
Recommended for you

Harbour Energy confirms cuts to North Sea spending as it bares windfall tax hit