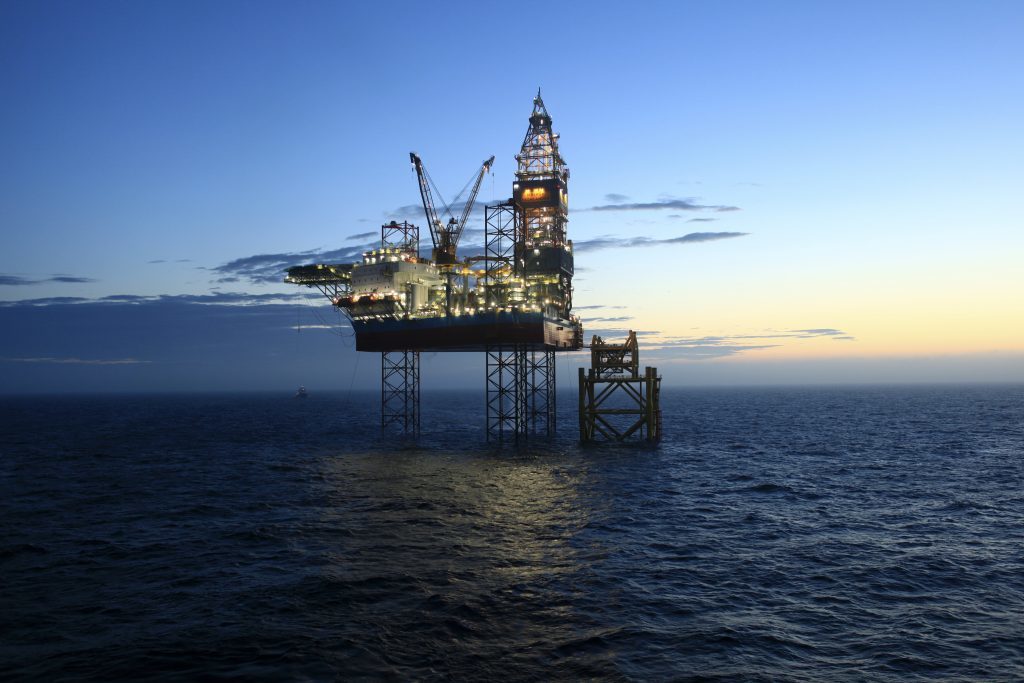 A perfect storm of slow economic growth, low crude prices and an oversupply in the shipping market was behind Danish conglomerate Maersk's decision to demerge, an analyst said yesterday.
Maxim Petrov, senior corporate research analyst at Wood Mackenzie, said Maersk hoped that splitting into separate energy and transport and logistics arms would help it banish the "conglomerate discount" and ensure greater synergy within the units.
Mr Petrov also said the demerger could be a prelude to the energy division being "spun-off, listed or merged with an outside party within the next two years".
Maersk provided an upgrade on its restructuring plans last month and revealed a sweeping leadership shake-up across the business.
Mr Petrov said he had followed Maersk for about three years and was "not surprised" by the decision to split the business.
In the last 18 months, the profitability of Maersk's core business units – shipping, terminals, oil and drilling – dropped 80%, with operating cash flow down 40%.
He said the oil and drilling divisions could be expected to suffer in the face of low crude prices, but that lower fuel costs should have bolstered the shipping business.
But that did not happen because of the slowdown in economic growth and oversupply in the shipping sector, which Maersk exacerbated by adding vessels to the market.
On Maersk's motivation for splitting, Mr Petrov said: "The reason they're doing it is the storm of having low global economic growth, an oversupply in shipping and low oil prices, which have hit the oil and drilling businesses particularly hard."
Mr Petrov also said investors were often cold towards conglomerates because of a perception that they are inefficient.
He said the demerger was part of Maersk's efforts to address the "conglomerate discount", meaning the tendency for stock markets to undervalue such businesses.
Furthermore, Mr Petrov said the creation of a separate energy division could cultivate greater cooperation between its oil and drilling units.
He said the company's drilling business had not always provided rigs for Maersk Oil's offshore developments.
Mr Petrov said: "You would think Maersk Drilling would be an obvious solution and could offer a lower rate, resulting in cost savings, but they did not. So a lot of the time Maersk Drilling was not contracted because it was too expensive and uncompetitive compared to the rest of the market."
The Maersk Highlander rig is carrying out the drilling programme on Maersk Oil's Culzean field in the North Sea.
Recommended for you

Noble and Maersk sell North Sea rigs in $375m deal, paving way for merger