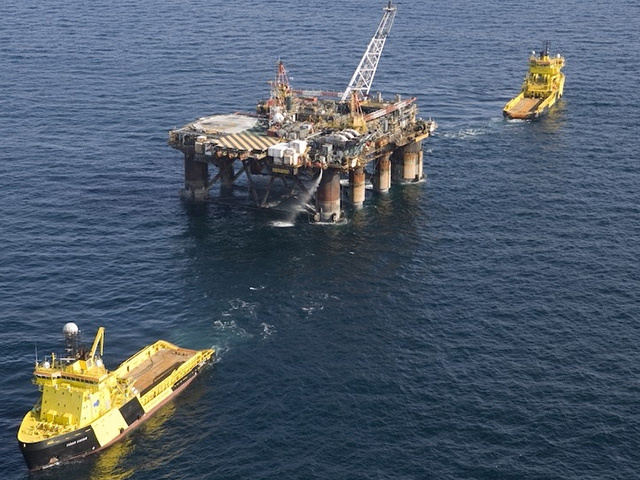 The boss at Ithaca Energy said today he was frustrated by a delay to first oil from the flagship Greater Stella Area in the North Sea.
Aberdeen-headquartered Ithaca said as recently as last week that it expected production to start on Greater Stella at the end of November.
But today the firm said faults had been detected on a number of electrical junction boxes on the FPF-1 floating production facility during routine inspection.
Ithaca said repairs were under way and that all other preparations were going to plan.
The company, which is listed on the London and Toronto stock exchanges, now expects production to start in early January 2017.
The update caused Ithaca shares to drop by almost 9% in early trading in London today.
Ithaca chief executive Les Thomas said: "The safety and integrity of the facility is paramount and we must ensure that everything is done meticulously in advance of the introduction of hydrocarbons into the facility.
"Although any delay to start-up at this stage is frustrating, the value of a thorough inspection programme has been proven and we look forward to completion of this work and the imminent start-up of production."
Greater Stella includes development of the Stella and Harrier fields, with subsea wells tied back to the FPF-1 floating production unit.
The project is located in the Central Graben area of the central North Sea and is thought to hold more than 30 million barrels of oil.
The FPF-1 arrived on site after setting sail from Poland in August 2016.
The vessel was modified and upgraded by Petrofac for use on Greater Stella.
A spokeswoman for Petrofac said the company was "managing the overall programme of repairs".
She added: "Any costs deemed to be due to the rework will be recovered as appropriate."
James Carmichael, oil and gas analyst at Peel Hunt, said: "Clearly the change in schedule so close to first production is frustrating, however, the safety of the vessel has to be the priority.
"The economic impact of a one month delay should be limited, and is mitigated by gas hedging in place which can be monetised regardless of the Stella schedule.
"Ithaca has made good progress improving its balance sheet over the last two years, and we expect this process to accelerate during 2017 with Stella likely to double production and significantly reduce group operating costs."
In its third quarter results update, published last week, Ithaca said it had managed to reduce its net debt from more than $800million (£643million) in the first half of 2015 to £480million at September 30, 2016.
Ithaca said its unit operating costs were running at $23 per barrel and would drop below $20 once Stella starts producing.
Recommended for you
X

Failure to sell Wood offices denied as new deal secured