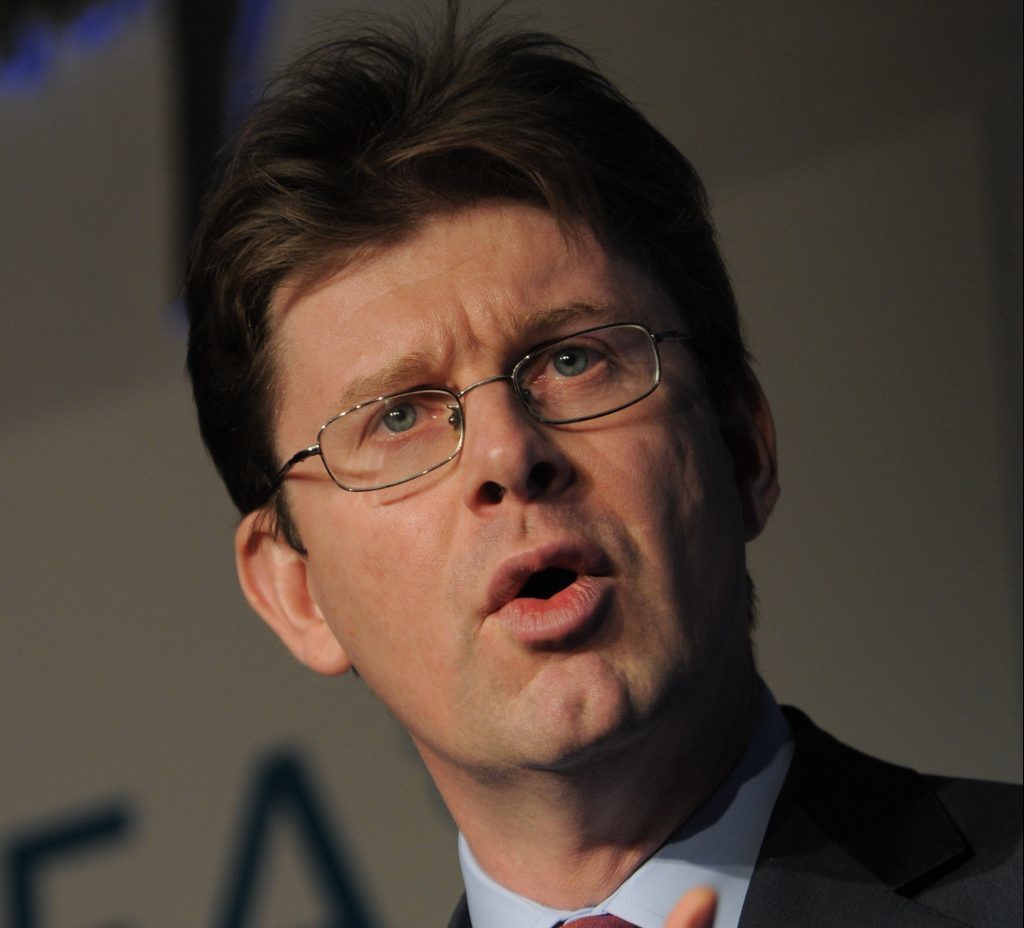 The UK Government's energy minister has vowed to put the beleaguered North Sea oil and gas sector "front and centre" of a national industrial strategy.
Greg Clark, the secretary of state for Business, Energy and Industrial Strategy jetted north yesterday for crunch talks with north-east business leaders affected by the oil downturn.
The Conservative politician met the likes of Allan Massie, Eric Shearer, Charles Skene, Bert McIntosh, Ian Lakin, Francis Clark, John Michie and Douglas Lumsden for the round table discussions at the Marcliffe Hotel.
The UK Government has been criticised in some circles for providing support to the car and steel industries while jobs in the North Sea continue to be lost.
But Mr Clark, who is seeking re-election in Royal Tunbridge Wells next week, said: "Aberdeen and the north-east is a prime focal point and example of why an industrial strategy is needed.
"I'm always thrilled to be back in Aberdeen as I am the man who proposed the city deal and it was a great advance bringing together local, UK and Scottish government and everyone seems to regard it as a great success.
"The oil and gas industry is of huge importance, not just to the north-east, but the whole of Scotland, and the whole of the United Kingdom and that's why I put it front and centre of our industrial strategy.
"You need to prepare for the future, by investing in that technology, and making sure the tax regime is agile to the different circumstances of the last few years.
"There are big opportunities in this sector and I'm absolutely determined to pursue every one of them."
Businessman Ian Lakin described the meeting as "a breath of fresh air".
He said: "The minister listened to everything we had to say and listened intently to everyone, no matter their political allegiances.
"We have had a UK Government minister up to meet us today to listen to our problems, I don't think Nicola Sturgeon even knows the way to Aberdeen."
However, SNP Aberdeen Central MSP Kevin Stewart said: "The oil and gas industry has been neglected in its time of need by the UK Government while the Scottish Government has stepped in to offer support.
"The oil and gas industry of the north-east has been a pipeline to the treasury for decades and now it is being ignored."
Recommended for you

Shell Penguins FPSO sets off for North Sea – via Haugesund