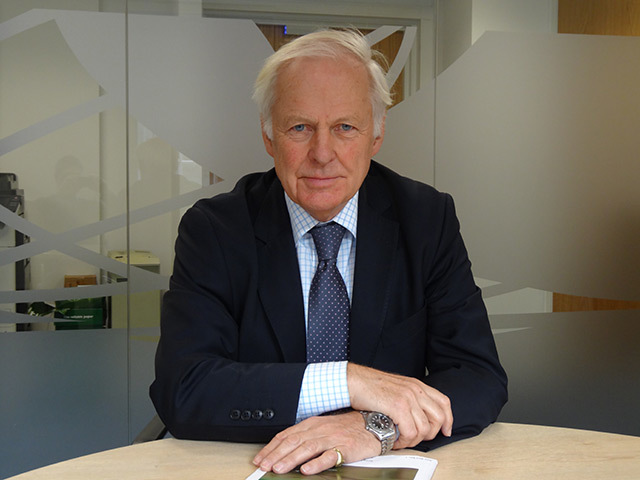 Serica Energy's boss said yesterday that the firm needs to "spread the risk" beyond the Erskine field by developing its North Sea assets and beefing up its portfolio.
Output from Erskine − Serica's only producing asset – recently came back on stream after a stoppage for maintenance lasting eight weeks.
Fluids from Erskine, located 150miles east of Aberdeen, are processed and exported via the Lomond platform.
Serica chairman Tony Craven Walker said he was exploring options for bringing the Columbus field on stream, including a connection to Lomond.
The other option for Columbus, 50%-owned by Serica, involves tying it into Shell's Shearwater platform.
London-listed Serica expects to submit a field development plan for Columbus by mid-2018.
If Lomond turns out to be the preferred option, then developing other assets and adding to its portfolio will become more important for Serica.
Mr Craven Walker said there was a risk in opting for Lomond, as it would compound Serica's reliance on that platform.
He said: "We are reliant on one field – Erskine. It's producing well and we expect that to continue.
"But to spread the risk and create income the company is looking to supplement Erskine with another production stream.
"We have to identify what we want − a different stream relying on different infrastructure − and add to what we've got.
"… We really need an interest in other infrastructure to spread the risk."
Serica is "carefully evaluating" potential UK North Sea acquisitions, Mr Craven Walker said.
He was speaking after the company reported a return to the black in the first-half of 2017.
Serica notched up pre-tax profits of £8.3million for the six months, compared to a deficit of £2.9million last year.
Revenues jumped to £16.3million from £4.2million thanks to strong showing from Erskine in the first half.
Serica's income for the same period in 2016 was dented by a prolonged shut-in on Erskine after a pipeline became blocked.
Serica holds an 18% interest in Erskine, operator Chevron owns 50% and Shell has 32%.
Mr Craven Walker also said he did not expect reforms to the decommissioning tax relief system to be ready in time for the Autumn Budget in November.
Industry bodies have repeatedly called for the UK Government to encourage the transfer of late-life assets by letting sellers pass tax reliefs onto buyers.
Chancellor Philip Hammond said during a visit to Aberdeen this week that he could not promise the changes would be decided in time for the Budget.
Faroe Petroleum chief executive Graham Stewart said later that he thought November would come too soon.
Mr Craven Walker agreed: "I'm not expecting anything in the Autumn Budget, either. It's an extraordinarily complicated matter."
Recommended for you

Sturgeon oil stance putting private investment in Acorn 'at risk', says NE MSP