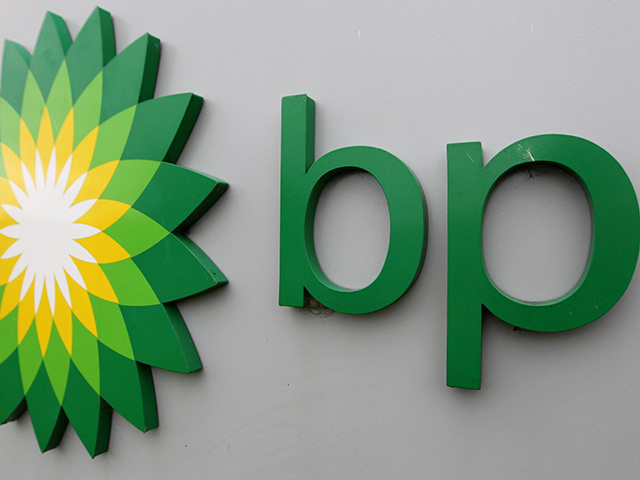 Oil major BP said today that its profits more than doubled in the third quarter of 2017, but its chief executive still thinks there is "room for improvement".
BP also said it would start buying back its own shares later this year to offset the dilution caused by its scrip dividend offer, when shareholders take payments in shares instead of cash.
BP said the decision was a sign of the momentum building up across the business, as well as the company's confident outlook for its finances.
In another sign that the business is heading in the right direction, BP said it had been able to balance the books at $49 so far this year. Brent crude rose above $60 for the first time in two years last week.
The company's pre-tax profits for the period totalled £2.23 ($2.95billion), up from £1billion a year ago.
Revenues for the third quarter came to £46billion, against £36.3billion in 2016.
The business produced 3.6million barrels of oil per day on average during the three months, 14% higher than in Q3 2016.
BP was boosted by the start of production from a number of major global projects, including Quad 204, west of Shetland, in May.
Three of its new upstream projects came on stream during the third quarter, including the Khazzan gas field in Oman.
The Zohr field in Egypt is on track to start production before the end of the year.
Upstream production costs were down 16% in the first nine months of 2017 thanks to growth in output and the company's "focus on cost discipline".
BP said production in the fourth quarter would be higher as more of its major projects ramp-up.
Capital expenditure for the period was up £380million year-on-year to £3billion.
The company expects to bank £3.4billion from the sale of assets over the course of 2017.
It will receive £1billion from the sale of its stake in the Shanghai SECCO Petrochemical Company in the fourth quarter.
The initial public offering of BP Midstream Partners' common units is likely to raise £530million in Q4.
Payments linked to the Gulf of Mexico oil spill in 2010 amounted to £455million in the third quarter, significantly lower than in the first two quarters of 2017.
Full-year payments for the spill are expected to reach £4.2billion.
BP chief executive Bob Dudley said: "We are steadily building a track record of delivering on our plans and growing across our businesses.
"This quarter, three new upstream projects and the highest downstream earnings in five years, underpinned by reliable operations and disciplined spending, have generated healthy earnings and cash flow.
"There is still room for further improvement and we will keep striving to increase sustainable free cash flow and distributions to shareholders."
Biraj Borkhataria, analyst at RBC Europe, said: "BP reported a strong earnings result, particularly in the downstream where they were able to capture the benefit of seasonal refining margin strength.
"Unfortunately, this does not appear to have translated into stronger underlying cash flow generation, with cash flow from operations of around $5.2billion versus our $6billion estimate.
"We believe this is also below market expectations, a trend which is similar to peers who have reported over the last week."
Recommended for you

Choosing fast FLNG to cash in on sky-high gas prices