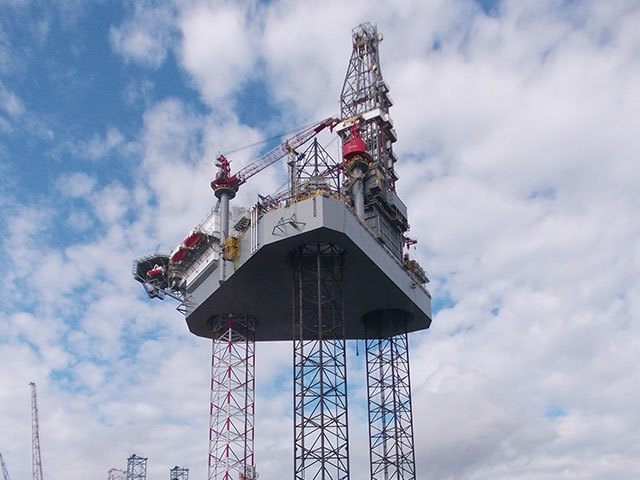 Corallian Energy has made a move to hire a rig for the drilling of the Wick prospect in the Moray Firth.
Corallian has entered into a letter of intent with UK contractor Ensco. The letter also covers the provision of a rig for the Colter well off Dorset.
Drilling is expected to take place in the second half of 2018.
In February it was announced that Great Yarmouth-headquartered Fraser Well Management, which opened an Aberdeen office in 2016, had been hired by operator Corallian to manage the drilling of Wick.
The reservoir is thought to contain around 250million barrels of oil. It has attracted investment from a number of companies.
In November, Derbyshire-based Upland Resources struck a deal to buy a 40% stake in Wick from Corallian.
Upland said in late-February that it had raised enough cash to fulfill its obligations under the farm-in agreement.
A week earlier, Upland confirmed that Tune, a major entertainment business co-founded by Malaysian entrepreneur Tony Fernandes, had completed an investment of £1million in the company.
However, the acquisition still needs to be approved by the Oil and Gas Authority.
In March, Baron Oil and Gas said it would cover 20% of the cost of the first well on Wick in exchange for a 15% stake.
Upland chief executive Steve Staley said today: "The signature of this LOI with Ensco represents another big step towards commencing drilling the potentially transformative Wick well in Q3 this year.
"We look forward to working with Ensco and to updating the market on further developments as we enter the critical pathway to drilling of this high impact well on the UKCS."
Reabold Resources said in November that it would invest £1.5million in Corallian in exchange for a 35.4% stake in the company.
Sachin Oza, co-chief executive of Reabold Resources, said: "We are extremely pleased with the progress made within the Corallian portfolio since we cornerstoned its fundraise last year.
"The Colter and Wick prospects have both attracted farm-ins on attractive commercial terms and we look forward to the drilling of both of these transformational wells in the next few months."
Recommended for you

Reabold Requisition group pledges to stop 'knee jerk' decision making