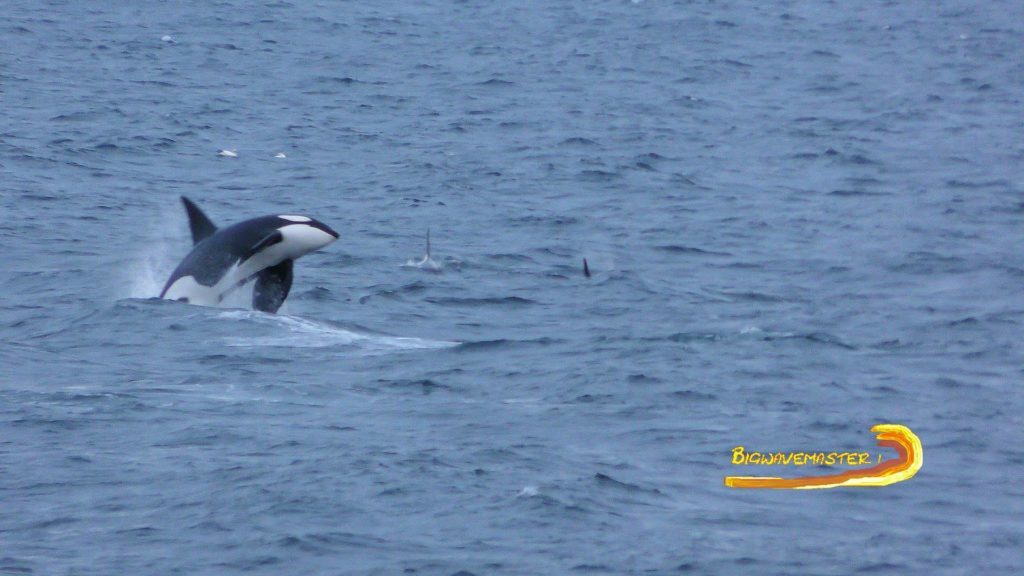 Video has now been released of a pod of killer whales hunting in the North Sea.
The footage was captured by an Emergency Response and Rescue Vehicle around 100 miles east of Shetland.
The EERV had already released pictures through its social media channels of the Orcas, seen in the video to be close by to an oil platform.
Chief officer of the vessel, Graeme Hately, runs a youtube page Bigwavemaster1 which has racked up millions of hits by documenting the travels of the ERRV.