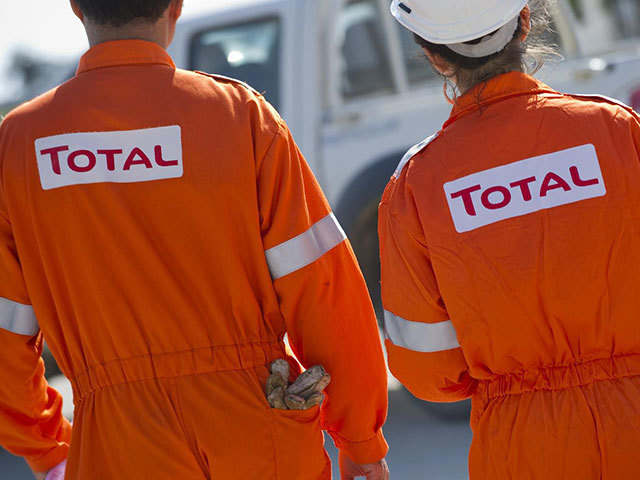 Oil firm Total has insisted in an internal memo that its case for changing North Sea workers' shift patterns is "strong".
Total said its own research showed equal time rotas were "more efficient" and that most "incidents" occurred in the first week of a trip, rather than the following weeks.
The company did recognise that spending more time away from home would be "difficult" and said it had offered a "fair pay rise" by way of compensation.
Total also said it intended to start hiring staff again to "fill core operations and maintenance positions offshore".
The memo, seen by Energy Voice, was sent to employees today by new managing director Jean-Luc Guiziou.
A number of strike action ballots are being held in opposition to Total's plans to switch rotas from two weeks on, three weeks off to three on, three off.
The Unite trade union today revealed that 96.8% of its members at Total's Shetland Gas Plant had voted in favour of strike action.
Crew on the Alwyn, Elgin and Dunbar platforms are also being balloted, with a result expected on June 28.
Unite regional officer John Boland said enforcing rota changes would "inevitably lead to widespread disruption" and urged Total to "get back round the negotiating table".
Mr Boland said "other operators" were looking to move away from three on, three off rotas and accused Total of "going in the opposite direction."
Shell recently confirmed it was considering changing North Sea shift patterns as part of a review aimed at making its offshore operations "sustainable and competitive".
Total's recent acquisition of Maersk Oil means it has a number of different rotas across its worksites and the company wants to introduce a uniform system.
Total previously said it would have to lay off about 300 onshore employees in the north-east following the takeover.
In response to the gas plant ballot result, a spokesman for Total said the firm hoped to "preserve a constructive dialogue" with "employees and their representatives".
A recent study by Robert Gordon University said crew on three on, three off schedules were nearly twice as likely to experience ill health as those working two on, two off.
But in his memo, Mr Guiziou said Total's research indicated "workers can become disconnected if they are away from their posts for too long".
He also said Total's proposed changes would be "in line with what is commonly worked across the UK continental shelf".
He told workers: "Among North Sea operators there is a range of rotas but 3/3 is also quite common. Indeed other operators and many service companies ask their staff to work more days per year than we are now proposing.
"So we are not proposing a rota that is outside the industry norm. Indeed, what we are proposing is less than the number of days per year offshore already worked by our colleagues from Maersk Oil UK."
Mr Guiziou thanked employees for the part they played in lowering Total's costs during the oil industry downturn.
But he said the North Sea was "still one of the most expensive locations to operate in the world" and that Total had to be "as efficient as possible".
He said: "Going to an equal time rota will be more efficient. Hand-overs between back-to-backs are more straightforward with less potential for misunderstandings.
"Going to 3/3 reduces the number of helicopter flights, meaning our logistics costs go down.
"Three weeks at work is also more efficient because it allows you sufficient time to prepare and execute more complex work before handing-over."
Recommended for you

Petrofac workers on BP assets resume strikes after talks break down