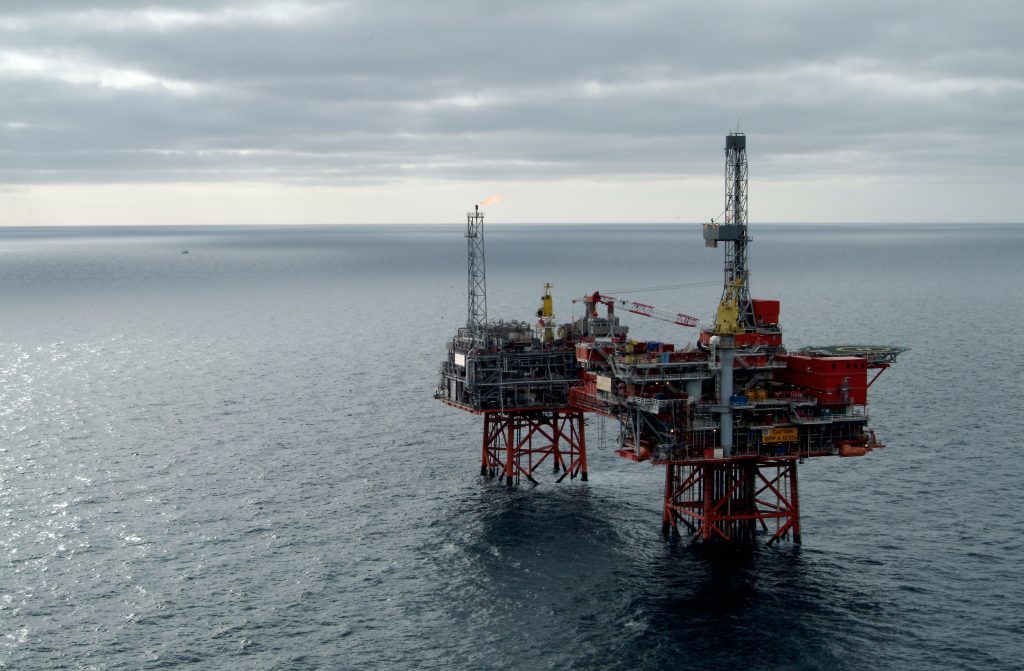 Oil giant Chevron will forge ahead with a pioneering scheme on a North Sea field it is attempting to offload.
Chevron said yesterday that its enhanced oil recovery (EOR) project at the Captain field had been approved by the Oil and Gas Authority (OGA).
The California-headquartered firm is still working on the project, despite putting the asset up for sale.
Chevron owns 85% of Captain and Dana Petroleum has 15%.
Captain was discovered about 90 miles north-east of Aberdeen in 1977.
Advances in horizontal drilling helped bring the field on steam in 1997 and in 2016 it produced about 24,000 barrels of liquids and 3 million cubic feet of natural gas per day.
Chevron will use EOR techniques to further increase output.
The company made a final investment decision on the project in October 2017. At the time, Chevron said it would boost recovery by 5-7% using "polymer technology" in the UK North Sea for the first time.
Phase one involves drilling up to six new polymer injection wells and upgrading the platform. The polymers will make the heavy oil in Captain less viscous, allowing it to flow more easily.
Greta Lydecker, managing director of Chevron Upstream Europe, said: "Operational approval of the Captain EOR project progresses the application of a technology that has demonstrated an improved recovery rate, which can now be applied to other fields and help extend the life of assets.
"Advanced EOR technology in the North Sea supports the UK Government's strategy of maximising economic recovery of its offshore energy resource."
In July, Chevron confirmed it had decided to sell its central North Sea portfolio, including Captain.
A spokeswoman for Chevron said yesterday that the marketing process was expected to take several months and "may or may not result" in a sale.
She added: "We will continue to execute Stage one of the Captain EOR project and mature stage two throughout this process."
The company has also agreed to sell its 40% operated interest in the Rosebank project, west of Shetland.
OGA operations director Gunther Newcombe said: "This is the 18th project to be sanctioned on the UKCS this year and reinforces the tremendous potential of the basin.
"Chevron's investment in EOR technology is expected to unlock millions of extra barrels of oil, adding several years to the life of this mature asset, demonstrating strong progress towards Vision 2035."
Oil and Gas UK chief executive Deirdre Michie said: "Chevron's investment in this new technology is a great example of how companies are addressing unique, area-specific challenges that can unlock significant remaining reserves and rejuvenate existing infrastructure."
Recommended for you

Security concerns and geopolitical risk a 'wake up call' for the North Sea