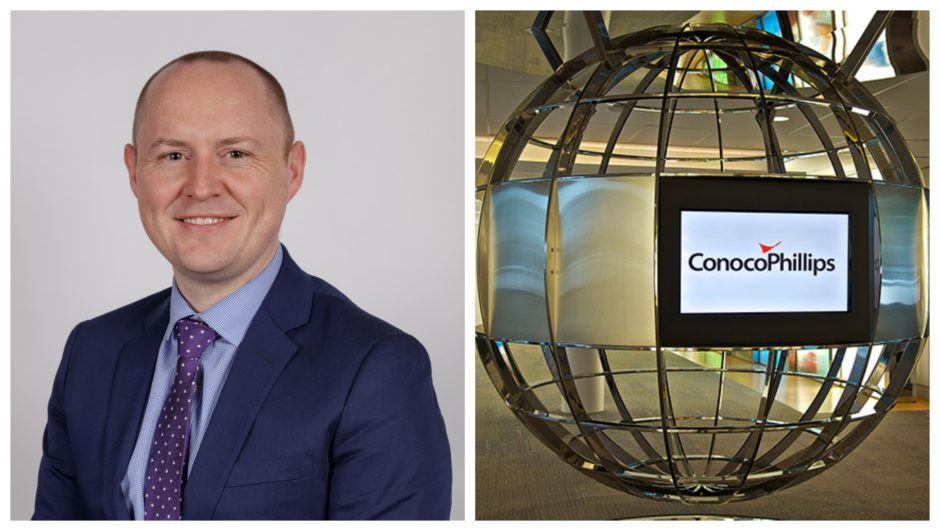 A ConocoPhillips manager of almost 20 years has set up a consultancy firm targeting the wave of new operators in the North Sea.
Barry Allan, from Aberdeen, set up Rose Skye last month after more than 17 years with Conoco in various management roles, gaining wide experience in mergers and acquisitions (M&A).
Earlier this month ConocoPhillips announced a £2bn sale of its North Sea portfolio to Chrysaor.
Having recently completed an Executive MBA at Cambridge, and knowing Conoco was heading for the door, Barry knew the time was right to set out on his own.
He said: "Part of the thinking was there is a new breed of operator coming into the North Sea and a lot of the large operators like ConocoPhillips and Chevron are exiting.
"There's a bit of a changing of the guard with new smaller entities coming in and they might look to external support for some of the services I can offer, rather than having that expertise in-house.
"I finished up with my MBA last month and decided that, given that ConocoPhillips was heading for the exit, it was the right time to think about providing this service.
"I'll aim to leverage the experience I have in the North Sea to provide them with a variety of services both on the transactional side and the commercial and investment appraisal side as well."
Some recent examples of the "changing of the guard" include Marathon Oil's asset sale to RockRose Energy, while Siccar Point Energy and Neptune Energy have also made eye-catching acquisitions.
Aberdeen-based Verus Petroleum last year struck a £300m deal to buy stakes in fields and infrastructure from Japan's Cieco Exploration and Production UK.
In his time with Conoco, Barry worked in Aberdeen, London, Houston and Calgary, latterly working in the Granite City as a business development advisor.
Rose Skye will be based outside London, with a recognition that time will be split between there and clients in Aberdeen.
For Barry, it presents a fresh challenge and a new chapter for his career.
He added: "The appeal for me is partly about the autonomy and the empowerment of being my own boss and driving it the way I want to.
"I've had a very enjoyable career with ConocoPhillips but I've been part of a big machine for a very long time so the appeal is to take those shackles off and be able to manage my own agenda and business.
"I will be spending the next few months laying the foundations for a hopefully profitable venture that will be around for a long time."
Recommended for you

Upstream oil and gas M&A opportunities in Indonesia for 2023