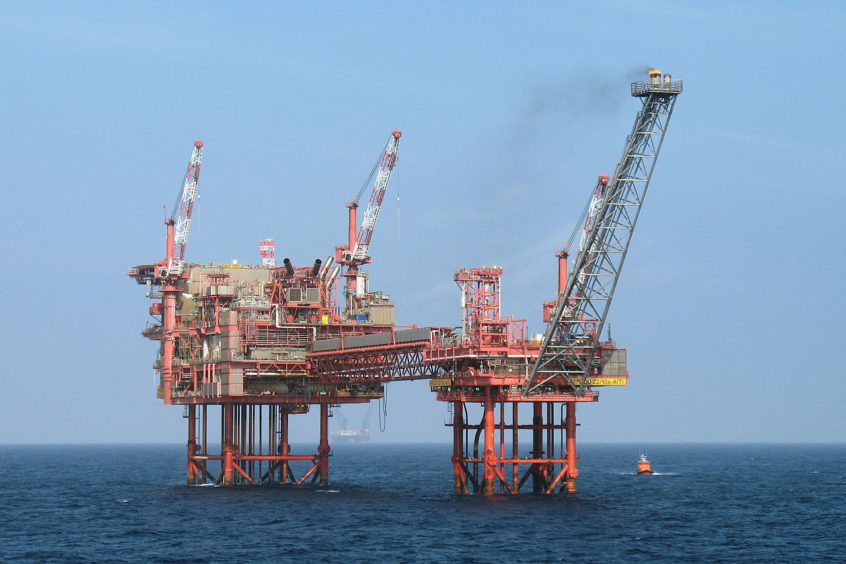 North Sea operator Chrysaor has made a large profit in its first full year since its £3billion mega deal with Shell.
Posting its full-year accounts for 2018, Chrysaor Ltd's pre-tax profits were £799.1m compared to a deficit of £78.3m the previous year.
Separate accounts for the wider group are due to be filed.
The firm took on a package of UK assets from Shell two years ago, including operatorship of the Armada Hub, Everest and Lomond fields.
Revenues jumped from £206.2million in 2017 to 1.4billion in 2018, while daily production averaged 96,000 barrels of oil equivalent.
The results pre-date Chrysaor's other recent £2billion deal to acquire ConcoPhillips' North Sea portfolio, announced last month.
OPERATIONS UPDATE
The firm gave an update on several of its North Sea operations, including its Armada Hub in the Central North Sea which it became 100% owner of following a deal with Spirit Energy last year.
Chrysaor said it has started production at two new wells in its Maria field, brought online in December 2018 and February 2019, following a drilling programme last year.
A number of well interventions were also made to boost production at the Armada hub.
The previous operator had planned to cease production at Armada in June 2018 but Chrysaor took a decision to extend its life, with planned wells at the Maria, Hawkins, Mabel and Seymour fields between 2018-2020.
Armada produced 1,300 barrels of oil equivalent per day between June to December 2018.
Baker Hughes, a GE Company (BHGE) has been hired to carry out the drilling, completion and tie-in of the development wells.
During the period, Chrysaor also managed to fix a persistent wax blocking issue in an export pipeline for the Lomond and Erskine fields, which occurred for a third time in January 2018.
A 16mile bypass pipeline was built in September, allowing exports from the fields to recommence.
However, as a result of the blockage, the Lomond hub produced just 3,100 barrels net per day, down from 6,800 per day in 2017.
Chrysaor gave an update on the J-Area hub, which is currently operated by ConocoPhillips but will fall to Chrysaor once their transaction completes, expected in late 2019.
The partners in the hub have approved the next three wells in the drilling campaign there, due to be spudded this year.
After the reporting period, Chrysaor announced its deal to acquire ConocoPhillips' North Sea assets in April.
The £2bn deal is expected to make the private equity-backed firm the largest producer in the region.
Announcing the deal, CEO Phil Kirk said the deal gives the firm "potential to chase", particularly around the Britannia and J-Area hubs it is acquiring from Conoco.
Recommended for you

Total, Conoco close Waha sale despite some local opposition