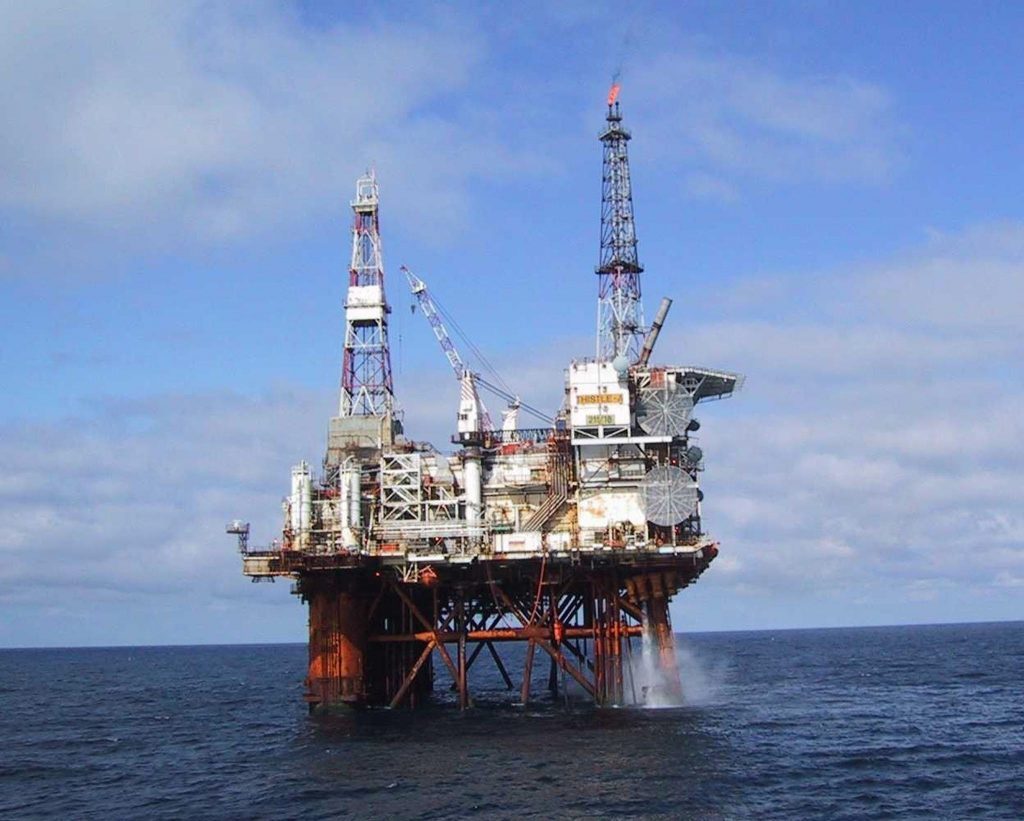 EnQuest has announced it recently sent a work party to assess the next steps for its stricken Thistle Alpha platform in the North Sea.
The installation was shut down and evacuated last month after a subsea inspection found deterioration in a metal plate connecting a storage tank to the platform's legs.
After a series of subsea surveys by remotely-operated vehicles and work with the Health and Safety Executive, a small work party was sent to the facility to survey the condition of the platform itself.
The operator did not disclose how it proposes to carry out repair work or how long that will take, adding that further assessments both above and below the sea will need to take place.
The platform remains in shutdown.
A spokesman for EnQuest said: "A lot of work is underway so that we can return Thistle to safe operations as quickly as possible.
"At present, the platform remains shutdown while we confirm our remediation plans. We are working with suppliers on solutions, which includes the potential removal of the two redundant storage tanks.
"We continue to engage closely with regulators and our partners on the next steps."
Last week, EnQuest said it was working on several potential solutions, including removing the redundant storage tanks.
Thistle lies around 125-miles north-east of Shetland.
Recommended for you
X

'Unfinished business' brings North Sea oil boss back to the basin