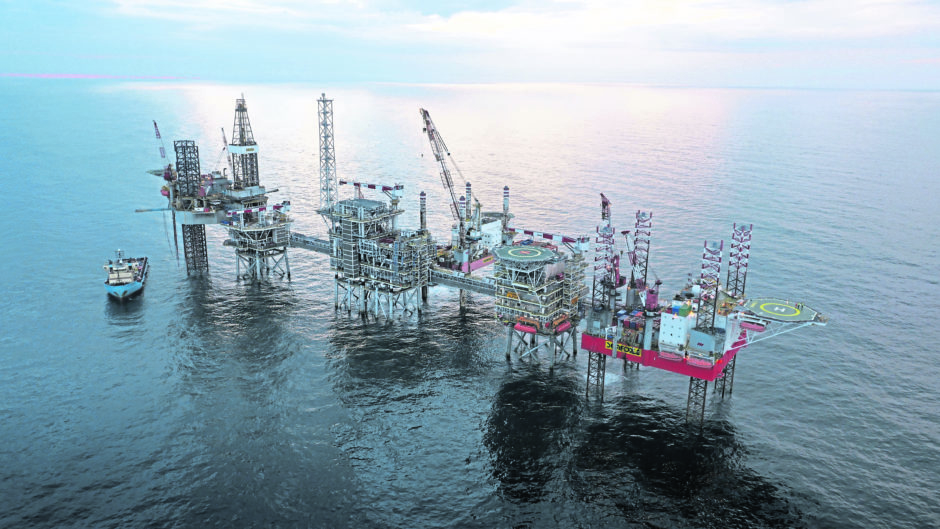 Neptune's Cygnus platform is in a prime location to have its emissions cut further by harnessing offshore wind energy, the firm's UK North Sea interim boss has said.
Pierre Girard said Cygnus had the benefit of being situated in the southern North Sea, an area which hosts several large wind farms.
Oil and gas companies are increasingly looking to reduce carbon emissions from their UK assets after coming under pressure for climate change activists.
A number of majors, including BP, are considering ways of powering their platforms from shore using renewables, a feat already achieved in Norway.
Asked about Neptune's plans, Mr Girard said the firm was undertaking a "big reflection" to develop its own strategy that will "cut across" its global operations.
He pointed out that Neptune was one of the most efficient operators in the UK North Sea and that Cygnus had a small carbon footprint compared to other, older installations in the basin.
Cygnus, 95 miles off Lincolnshire, came on stream in December 2016 and produces gas – a cleaner burning fuel than oil.
But Neptune could take steps to further shrink Cygnus' carbon footprint by examining ways of powering the installation with offshore wind power.
Mr Girard acknowledged that while no formal plans were in place, "there is an opportunity for the electrification of installations" in the southern North Sea.
He said powering Cygnus from shore via subsea cables would be "complicated" due to its distance from the coast.
Neptune is also working on its low carbon credentials in the Dutch sector of the North Sea.
Last year, it was picked to take part in a project to create the first offshore hydrogen plant in Dutch waters.
A megawatt electrolyser will be placed within a sea container and installed on Neptune's Q13a platform
The hydrogen produced will be transported via an existing pipeline to an offshore structure where it will be used to generate electricity.