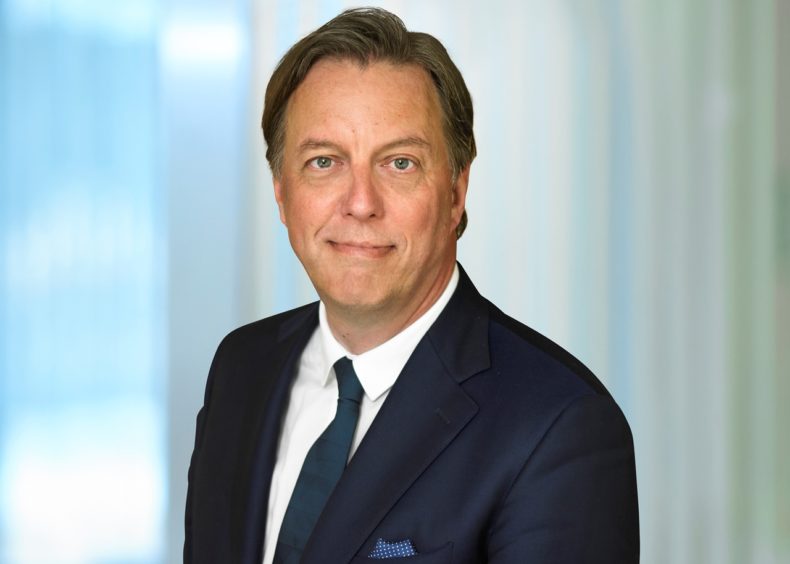 The chief executive of Maersk Drilling has said they "need to get the numbers up" after new figures laid bare the level of gender disparity within the firm.
Maersk Drilling is just one of a number of companies struggling with gender parity in the sector, which "traditionally" has been male dominated, and has set out hopes to address that.
The company has published its 2019 annual report, showing women make up just 2% of its 2,000-strong offshore workforce, none of whom are in management positions.
Company-wide women represent 13% of the total 2,825 employees, with 23% of onshore management being female, a drop on 2018 at 24%.
CEO Jorn Madsen said the firm "needs to improve" this year.
He added: "The drive we have is very specific for the year 2020. We want to work on getting more females into senior leadership positions.
"Onshore there is a fairly large portion of our population is female but in the leadership positions we need to get the numbers up.
"We will do that by working on two fronts; One being through our recruitment processes we will get more in leadership positions. Two, we're looking at what can be done to make the working environment more attractive."
Maersk Drilling is not alone on this front, with a report last year from the POWERful Women action group showing 61% of the top UK-headquartered energy companies had no females on their board.
UK government legislation has also required firms to disclose their gender pay gaps, with a "shortage" of women leading to large disparities on average.
For firms based in north-east Scotland, energy services companies Global Energy Group and Cape had the largest in 2019, with gender pay gaps of 69% and 63.2% respectively.
However, at the turn of the year Karen Blanc, chair of the Aberdeen X-Industry Support Network  (AXIS) described 2019 as an "incredible year" for diversity and inclusion across the energy sector.
The organisation added that work including "de-biasing" the promotion process, "levelling the playing field" for equal parenting and making flexible working the norm are some of the measures to focus on in 2020.
Maersk Drilling has around 35 people at its shorebase in Aberdeen and around 270 offshore workers in the UK.
Recommended for you

BP CEO search is Big Oil's best chance to fix its gender problem