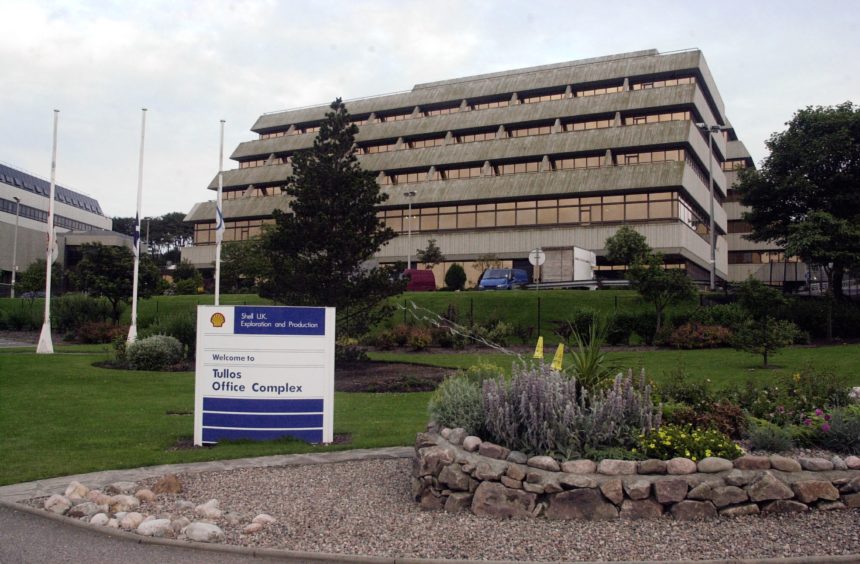 A Shell worker has tested positive for coronavirus in Aberdeen as the number of cases across north-east Scotland has increased to six.
The employee, who works at the energy giant's regional headquarters in Tullos, has been referred to health authorities.
Shell confirmed that Health Protection Scotland has been informed, adding that it has a "robust cleaning programme" and continuity plans in case the situation "develops further".
The firm has told those who have worked closely with the individual to work from home and contact NHS 24.
A Shell spokesman said: "Shell's priority is the safety and health of our people and the safe operations of all our businesses. We continue to monitor the situation closely and follow the advice of the relevant UK authorities.
"Currently, all Shell UK offices are open and we have a robust cleaning programme which is proportionate to the current risk level. However, we have business continuity plans in place to ensure the sustainability of our supply chain and our ability to meet the needs of our customers and partners if the situation develops further."
Meanwhile, the Scottish Government has today confirmed the number of coronavirus cases in the country has increased to 27, with two additional cases each in Grampian and Lothian.
There are now a total of six confirmed cases in north-east Scotland.
Scottish conservative north-east MSP Tom Mason praised Shell's response, adding it is "extremely important" that anyone who starts to feel unwell at the Aberdeen base speaks up.
He added: "This will obviously be concerning to colleagues and the oil and gas industry as a whole and I'm confident the situation will be monitored closely.
"It's vital people are vigilant and that anyone in the north-east returning from overseas follows the advice that has been issued."
It comes as oil and gas firms have been restricting movement of workers in a bid to prevent the spread of the outbreak.
Last week French energy giant Total restricted all travel to an "absolute minimum" until further notice, applying to flights internationally and those within the UK.
Other operators including Chrysaor, the North Sea's largest oil and gas producer, and Taqa have put restrictions in place, as well as oilfield services firm Schlumberger.
Last month a Taqa worker on the Tern platform in the North Sea was tested for the virus after having returned from Thailand, but results were negative.
The Scottish Government said it has carried out 2,234 tests to date, with 2,207 returning negative results.
UK-wide there are now 373 confirmed cases, an increase of 54 from Monday, as a number of airlines have cancelled thousands of flights to affected regions like Italy.
Meanwhile, a total of six people have died in the UK as a result of the virus.
Earlier today a man in his 80s, with an underlying health condition, was confirmed to have died on Monday night at Watford General Hospital.
Following an emergency Corbra meeting on Monday, ministers said measures such as "social distancing", which could involve cancellation of large gatherings like sporting events, would not be introduced yet.
Government advice is for anyone arriving from a "category 1" area such as Wuhan in China or northern Italy to phone their GP if they show symptoms such as a high temperature or fever, a cough, or shortness of breath.
Even if symptoms aren't shown, anyone arriving from these areas have been advised by health officials to self-isolate for 14 days, working from home.