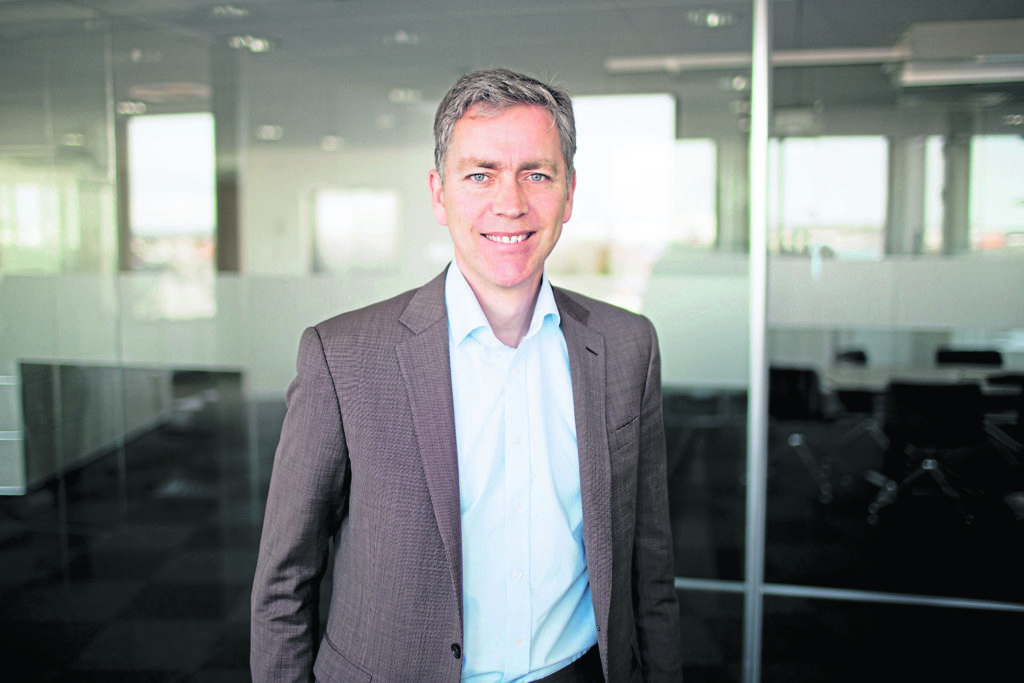 North Sea industry is facing an "existential threat" and will need quicker, simpler support from governments to overcome the price rout, an investment expert has said.
Helge Tveit, managing partner at EV Private Equity (EVPE), said companies that had pre-existing issues with cash flow and significant debt were "likely" to be "casualties" of this crisis.
Seismic and supply vessel companies, for example, were already in distress and are firmly in the at-risk category, now that the price plunge has amplified their problems.
Tveit also warned that exploration and production (E&P) companies would not be able to squeeze the supply chain the way they did during the last downturn.
He said suppliers were "turned upside down" in the years that followed the price drop of 2014 and, as a result, don't have much more to give in terms of discount.
Tveit said: "If E&P costs have to go down by a significant percentage there won't be a supply chain at the end of the journey, which helps no one, so the challenge is more significant than we've seen in the past."
So far, he has been impressed by the US Government's support schemes, which have provided liquidity for a "high number" of portfolio companies.
But Tveit, former executive advisor for BP, said support had been slower to arrive from the UK and Norwegian authorities due to drawn out discussions about criteria.
At the time of speaking, he said none of the companies in EVPE's portfolio had received support.
EVPE, which has offices in Aberdeen, Houston and Stavanger, has more than $1 billion of assets under management and a portfolio of 20-plus companies.
Among that contingent are Deep Casing Tools and Motive Offshore, headquartered in north-east Scotland, while Westwood Global and Add Energy have offices in Aberdeen.
Tveit said: "Governments need to take a hard look at support schemes and tax relief rather than getting bogged down in red tape and principles. This is about the survival of a very large industry.
"If some rules related to government schemes are going to survive in their current form, we are going to see much higher casualty rates in the UK and Norway than in the US and other regions and that would not make sense."
Tveit backed proposed tax reliefs which will go before the Norwegian parliament on May 12. They will increase the liquidity of oil firms by as much as £7.7bn over 2020 and 2021, according to Prime Minister Erna Solberg.
The measures include an immediate reduction against the Norwegian special tax for capital expenditure and an ability to receive a cash refund on any trading losses over the next two years.
"I think that makes a lot of sense," Tveit said, adding: "That should be implemented quickly because there is an existential threat to North Sea business and if we don't deal with it now there will be a problem in the long run."
Tveit, who was in the military police for two years based in the NATO headquarters outside Brussels, said bosses at its portfolio companies were making "hard and swift decisions" to ride out the price storm and Covid-19 pandemic.
CEOs at these firms are battle hardened and more used to market volatility than managers in other industries.
Tveit said it was obvious that revenues would go down for most companies this year and that some plans and investments had to be pulled.
CEOs are also trying to tap other resources and improve liquidity, reducing discretionary spend in areas like marketing and travel and putting employees on furlough, where possible.
A lot of time is also being spent trying to understand how clients are reacting to the oil price rout.
Tveit said: "That's a key activity. In the North Sea, quite a lot of companies are reducing budgets for 2020 and beyond.
"We are seeing different developments in different regions. We have companies operating in US shale, which has been affected more dramatically than offshore.
"Onshore can be switched off much more quickly. If you've invested in an offshore facility then costs of drilling wells is smaller and it's still economic to go ahead with development drilling – exploration drilling is different and companies are cutting back on those activities."
Logistical decisions have also been made to reduce exposure to Covid-19.
"One of our companies operates in the Gulf of Mexico," Tveit said. "They would normally go back to Europe when they come back to shore. Instead, they've hired a house in Texas and people are staying there.
"We're having to rely on local resources to a larger extent than previously. Our companies have been creative in relation to resolving these issues."
Tveit said EVPE was still "actively investing" and that he expects opportunities for consolidation to arise using its portfolio companies as platforms.
He said: "We have capital still in our funds that can be used in these situations. I can't talk about specific targets but we are looking for different technologies that can help push efficiencies in oil and gas and provide unique solutions and ways of working for companies that can reduce costs.
"We would also like to see companies which make positive contributions to greenhouse gas reductions. That's a criteria we've added to our strategy. A lot of the companies we've invested in have made big contributions to greenhouse gas reductions and we've done studies to underpin that assumption. We will put more emphasis on that."
Recommended for you

Miliband: 'We're going to carry on using North Sea oil under Labour'