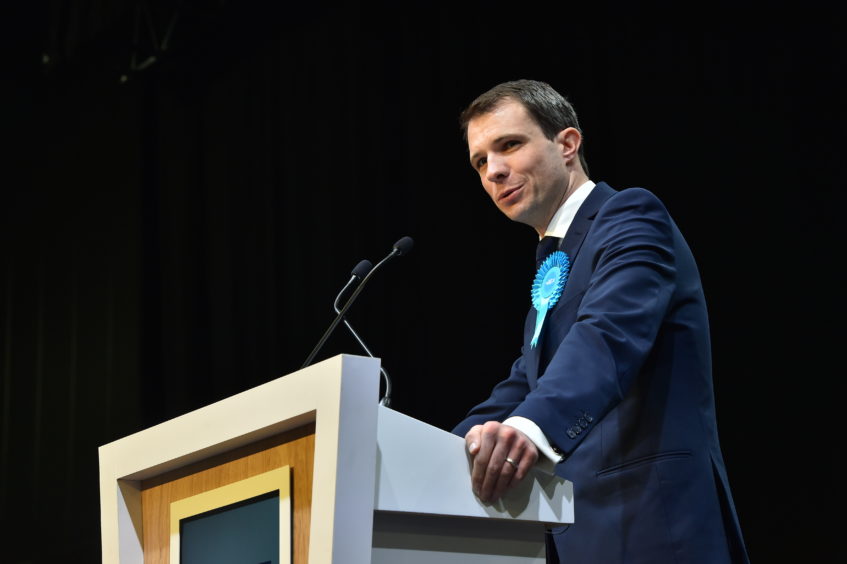 An oil and gas sector deal could ensure any further BP-scale job losses are "headed off at the pass", according to a north-east MP.
Andrew Bowie, Conservative member for West Aberdeenshire and Kincardine, said a deal "must come through now" following news the energy giant would cut 10,000 jobs globally, with around 2,000 thought to be in the UK.
It comes as members of the MER UK forum will meet this week to discuss a revised deal proposal with UK energy minister Kwasi Kwarteng.
Prior to the latest downturn, brought on by the Covid-19 pandemic, industry leaders touted that a support package could yield up to £920bn for the industry over the next 17 years.
The UK Government has committed to a deal "within this parliament".
However, with widespread job cuts and a threat of losing vital skills for the energy transition, Mr Bowie said support is needed urgently and has written to the Scotland Office for answers.
He said: "We need immediate action against the double whammy effect of Covid and low barrel prices.
"The complexities around accounting and financial gearing will no doubt mean this deal has taken its time to come through.
"I know BEIS (the Department for Business, Energy and Industrial Strategy) are working hard, but I and others are becoming increasingly frustrated at the lack of published timetable or plan, while oil prices are low and the industry has almost halted.
"But it needs done, it needs done now, and it has the potential to head more BP-scale job losses off at the pass."
However, Scottish Secretary Alister Jack gave no concrete answers to questions on progress from Mr Bowie, save to say discussions are "ongoing" and "while there is no formal timescale for concluding a sector deal", the government recognises "the challenges facing the sector".
Oil and Gas UK (OGUK) has warned that the devastating effects of Covid-19 and the oil price plunge could see 30,000 jobs lost from the industry by October 2021.
BP is the first energy major to announce sweeping job cuts, although thousands of redundancies have already been made by oilfield services firms, who are among the most exposed to the crisis.
Yesterday Scottish Labour MSP Lewis Macdonald urged the Scottish Government to revive the Energy Jobs Taskforce initiative which ended in 2017 after the last downturn.
Meanwhile OGUK has warned of the "risk" of the country losing the skills necessary for the energy transition.
Recommended for you

Cerulean, Ping sign deal to secure floating wind for Avalon