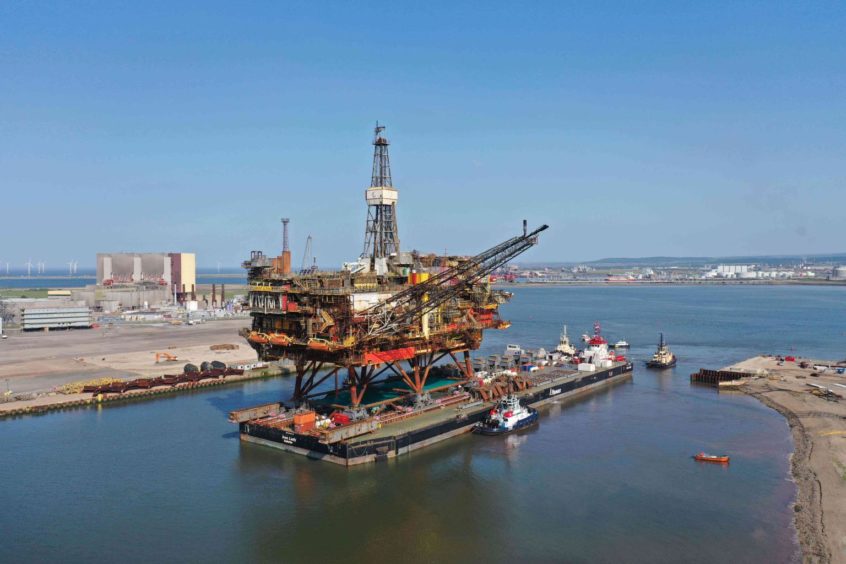 Brent Alpha, the huge Shell-operated North Sea platform, has arrived at a UK yard for dismantling.
Allseas has completed its tow of the 17,000-tonne topsides from the North Sea to Able UK's Seaton Port in Teesside.
Able has now released drone images showing the giant structure's arrival, having been towed from its position 115miles north-east of Shetland.
Brent Alpha was removed on Sunday evening (21st) in a "fast lift" decommissioning operation lasting just nine seconds by the Pioneering Spirit vessel, which carried out similar operations on the Brent Bravo last year and Delta in 2017.
Pioneering Spirit took Brent Alpha most of the way to the Hartlepool coastline, where it was then transferred onto the "Iron Lady" barge.
The 44-year-old platform was then towed up the Seaton Channel.
It will now be dismantled and recycled, with Able hailing "the arrival of the giant 17,000 tonne Shell Brent Alpha rig at Able Seaton Port!"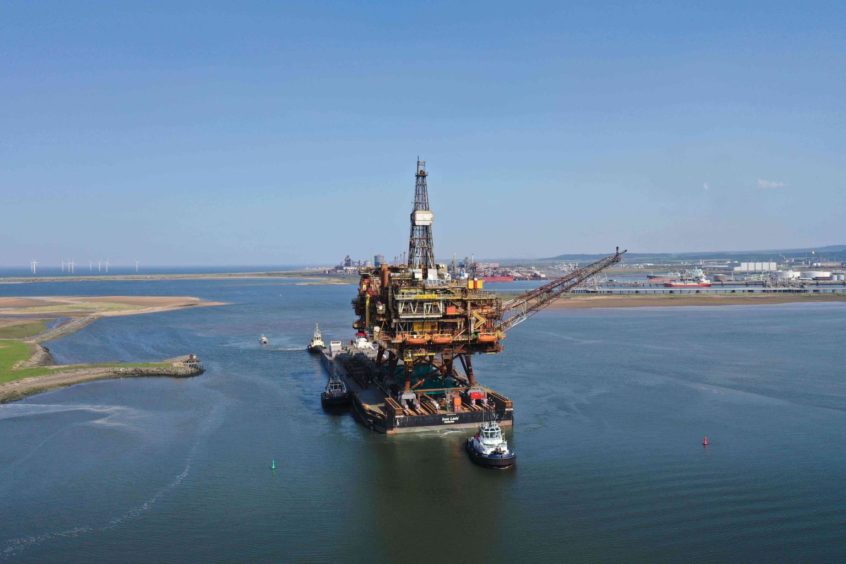 Pioneering Spirit has also been booked to remove the Brent Charlie, the last producing installation at the Shell field, when it eventually ceases production.
This summer, the vessel will remove and transport more than 55,000 tonnes of decommissioning infrastructure from UK and Danish fields for disposal at yards around the North Sea.
Canadian Natural Resources' Ninian North is also due to be removed and is listed among Allseas' current projects.
Shell's Brent topsides are not part of environmental concerns around the field.
The oil giant is seeking an exemption to Ospar rules to allow the concrete gravity-based structures – the legs – of Brent Bravo, Charlie and Delta to be left in place.
Shell said leaving them "in situ" is the best option after having carried out hundreds of scientific studies, weighing up environmental benefits and costs.
However campaigners are concerned about the deterioration of the legs and the release of oil sediment being released into the sea.
Recommended for you

New questions arise on decom fate for controversial Shell Brent legs